Today Touratech is excited and extremely happy to finally unveil the new touratech-usa.com website. We've been working on it for a very long time and our goal is to make the customer experience as positive as possible. Here are just a few of the upgrades:
The new user interface allows you to browse with categories and filters to easily find the products you're looking for.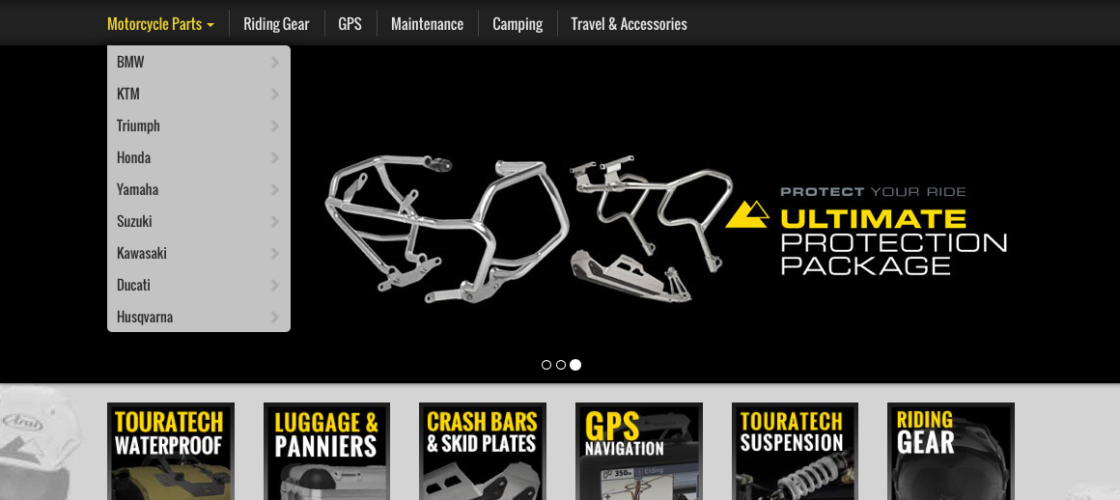 More advanced user accounts allow you to track the progress of your orders and view/save user information.
We're now able to accept PayPal payments and the checkout process has been streamlined and is quicker and easier!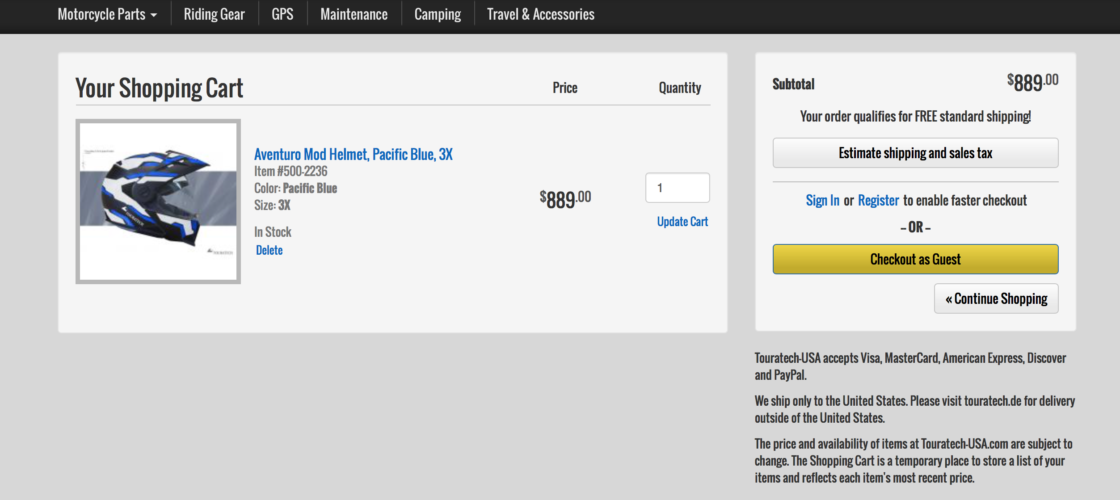 A new layout with larger pictures and and easier to browse format.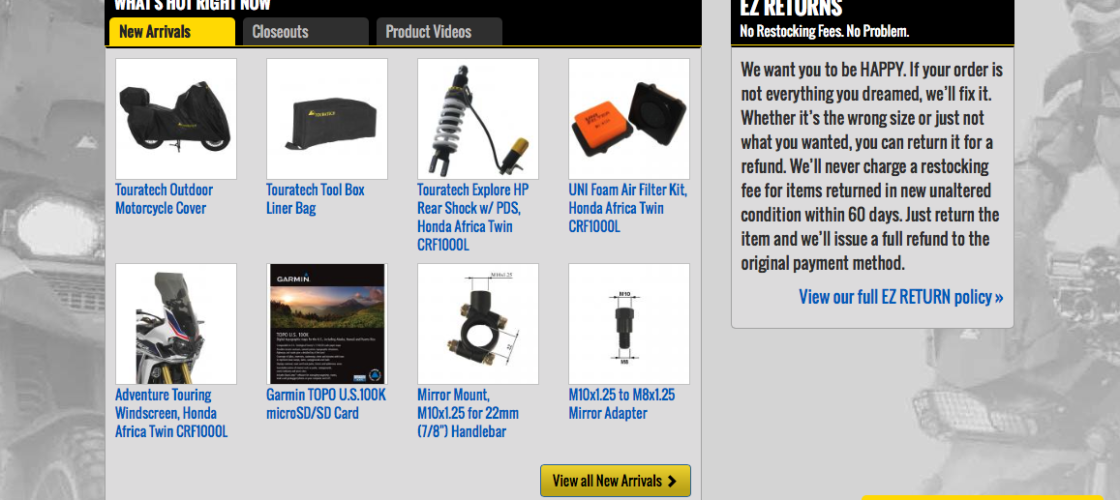 Check out the new blog! We'll be updating the stories regularly with great info, photos and video from around the Adventure Motorcycle Universe!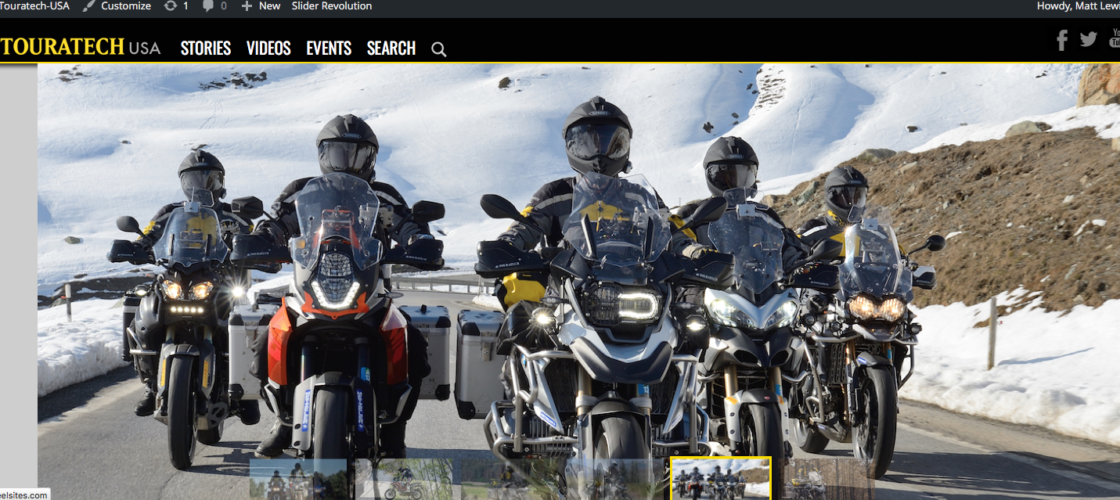 Touratech-USA never stops working to help our customers explore the world from two-wheels and we know the new touratech-usa.com will do that.
Please spend some time on the site, let us know what you think and excuse us for the next couple of weeks as we knock out the kinks!