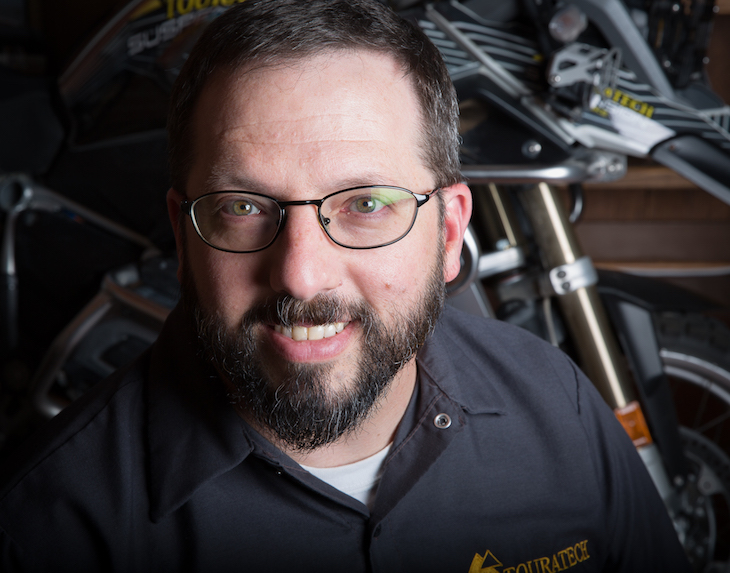 Aaron Jennings is part of The Touratech customer service team. They're motorcycle industry veterans and riders and each of them is an ADV expert with a thirst for adventure and a desire to help you see the world from two wheels. Need advice on parts, gear, installation or anything having to do with your bike? Ask an Adventure Expert.
Bikes owned: 48
Years riding: 31 years
Bikes in your garage: 2013 R1200GS, 2007 G650XChallenge, etc, etc, etc.
Countries ridden: USA, Canada, Costa Rica, Australia, New Zealand, Netherlands, and Germany
Favorite ride: They all are fantastic in their own way!
Favorite bike: Anything with 2 or three wheels is my favorite. Currently I ride either my G650X Challenge or my 2013 R1200GS
Years at Touratech: 1.5 years
Tent nights last year: 0- Most nights were in the camper last year due to shoulder and knee surgeries in 2015, but I hope to go bike tripping again in 2016!
Favorite Touratech item: Aventuro MOD helmet!
Favorite Event: Touratech Rally!
Must Have: My Bialetti Moka Express Coffee maker- I have carried it all over the world!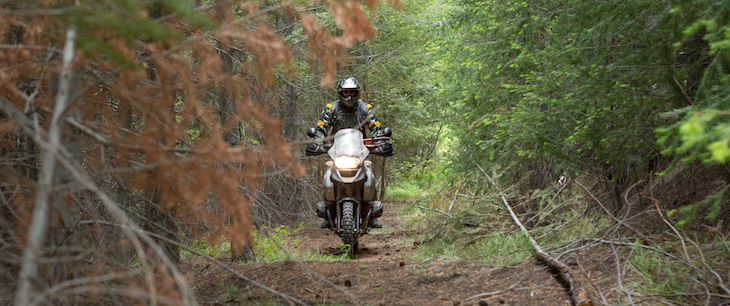 States ridden: I still have to ride in every state east of the Mississippi except Pennsylvania.
Years in industry: 20+
First bike: 1980 Honda CT70 Passport – "The Flaming Lemon". Toughest motorcycle ever built.
Biggest day (most miles): From Norman Oklahoma to Seattle Washington "Had to be at work on Monday." 36 hours and about 2000miles. Did it on my 1985 R80G/S.
Longest ride: Longest ride was my trip to Alaska many years ago. I did a little over 8,000 miles in a bit less than a month. Also on that old R80G/S
Anything else we should know about you?: I wish I could have one or sometimes two of every cool bike ever built, but there is no way I could ever hope to afford or be able to maintain that many bikes. Until there is a real motorcycle library that I could use at will, I will keep buying and selling so I can experience them all!
To speak to Aaron or any of our Adventure Experts call 1.800.491.2926 or email: sales@touratech-usa.com