Why did I choose a Garmin Montana 600 for navigation on motorcycles? These days, the ever-increasing capabilities of smart-phones and tablets have forced the question to be asked: Are dedicated GPS units are even still relevant or required? My answer would be an unequivocal "Yes" on both counts. Using a smart-phone for backcountry travel in my mind is like using an adjustable wrench to rebuild an engine. It can work, but is not the right tool for the job. You might save a few bucks, but the suffering isn't worth it in the long run.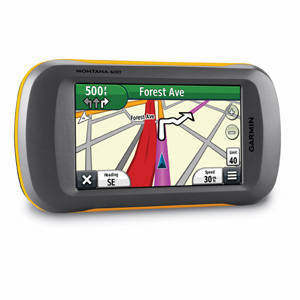 Many of you might also jump to the conclusion that my working for Touratech-USA compelled me to go with a Garmin GPS unit over other technology. This assumption would be wrong. I used Garmin GPS units for well over a decade prior to the start of my employment at Touratech-USA. Working at Touratech-USA did give me the opportunity to try out the bulk of motorcycle GPS units on the market. I have still ended up running a Garmin Montana. Now let me tell you why.
Hardware
The Montana is a waterproof, hardened unit with a low-glare, glove-friendly, pressure-sensitive screen. The previous sentence pretty much calls out the bulk of the issues in smartphones as competent backcountry navigation tools. Just holding a Garmin Montana in your hand you can feel the toughness of the unit. 'IPX7 waterproof rating' doesn't mean much when read, but when using the unit there is no doubt that it can handle up to 1 meter of submersion for 30 minutes. Really, if your motorcycle is in conditions worse than that you are walking home, your cell phone is dead, and it was a bad day.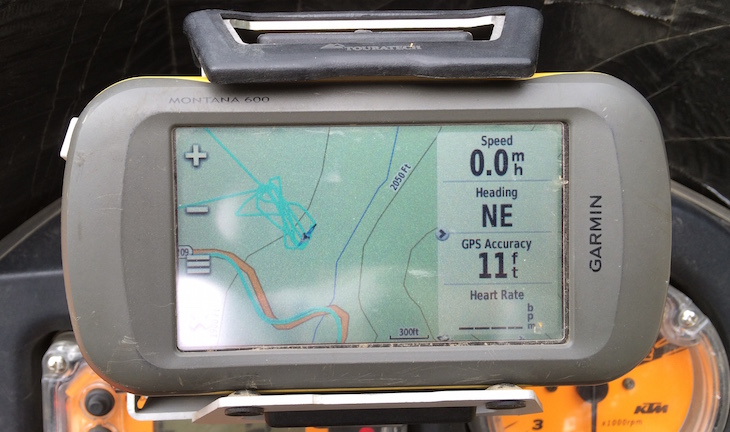 The Montana is compatible with the Wide Angle Augmentation System (WAAS). It is a system basic automotive GPS units and cell phones lack. WAAS uses land stations, with known locations to send information back to the satellites correcting any errors and increasing accuracy. This is the same technology relied upon by all commercial air and sea traffic in North America (similar systems are used on other continents).
I have watched my Garmin Montana continue to function flawlessly with a temperature sensor positioned inches away recording 130 degree Fahrenheit temperatures, I have never seen a smart-phone or tablet not go into "Safe Mode Shut-down" in the same conditions. The replaceable internal lithium-iron battery is rated at 19hrs, and there is the provision for "AA" batteries to be used if recharging is not an option. Recharging on the motorcycle is handled by contacts outside the sealed unit, there is no chance of water ingress while using external power.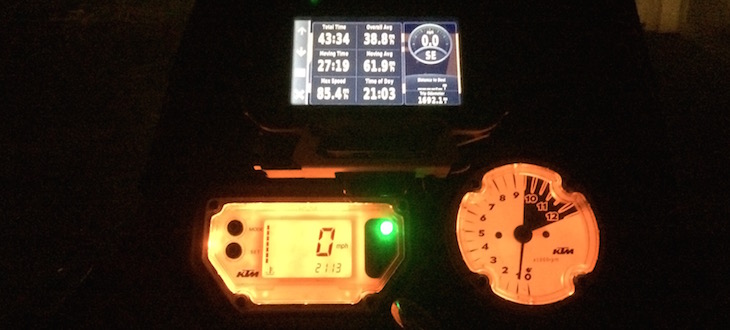 Software
On the software front, the interface seems a bit dated, but it works. That is a key point: It works. Simply put, it does the job better than any other off-the-shelf solution. Every page of the display is customizable with multiple profiles to further define the displayed information for each application (on-road, off-road, in the car).
The ability to use tracks is a fundamental feature to the unit. Tracks boil down to a line drawn on your map to follow. Most rallies and all of the Backcountry Discovery Routes (BDR) use this format. Backcountry travel or even re-riding a street route just as you did before requires this feature. All automotive units are lacking the ability to use tracks. The Garmin Montana can handle 200 tracks at any given time and that's way more than I have ever personally needed, even while setting up the annual Touratech Rallies on either coast.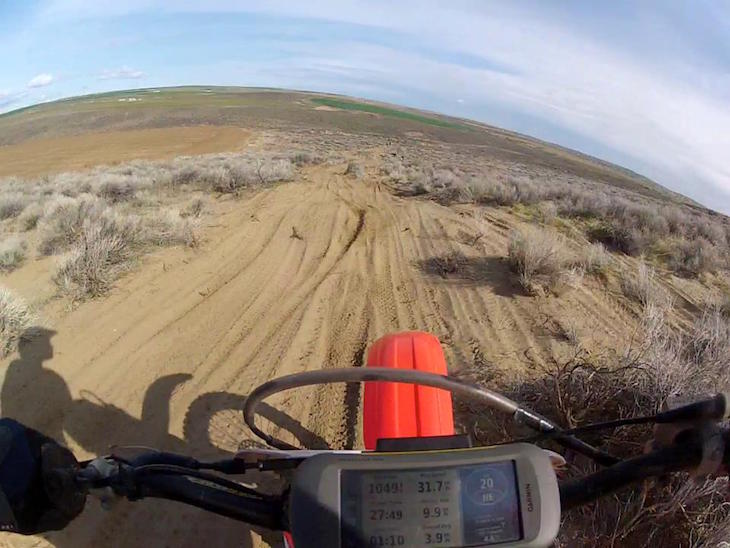 Optimization
First and foremost, the Garmin Montana is a Global Positioning System (GPS). Its sole task is to tell you where you are in the world, not what someone might have posted on Facebook. Being unburdened by other tasks allows the unit to excel at what you are relying on it to do. The honest display of accuracy is huge to me. I don't want to see that we have strong signal when that is not the case. Off-road, I normally have the accuracy shown on a GPS so I can judge what I am seeing on the screen while factoring in potential errors due to geographical objects blocking satellites. In my experience, smartphones and their ilk tend to fudge this a bit. It is rare for me to miss a turn with a real GPS, but with a smartphone navigating it seems to be the norm.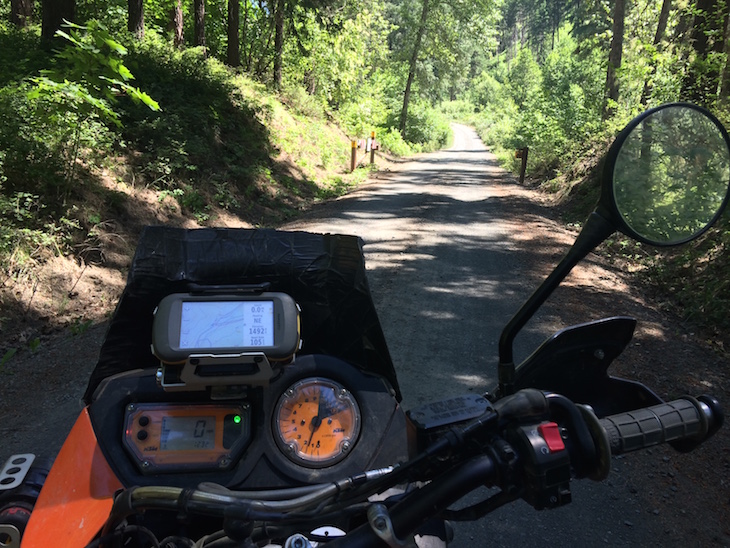 Cost
I pretty much failed some college level economic classes the second time I tried college, but I managed to take a few things away. A smart-phone is a sunk cost: You have already purchased it. It is then easy to say, "Why buy something else?"
The cost of waterproof-cases, external power, mounting and the apps required to make a less than perfect tool work can be easily glossed over. A Garmin Montana 600 sells for $470.00. The set-up that I use with a powered locking mount and additional maps would still set you back less than $800.00. The more basic (but still with all of the functionality needed) gold standard for a hand-held GPS, the Garmin 64, can be set-up and mounted on a motorcycle for under $400.00. I am not going to pretend hundreds of dollars is an insignificant chunk-of-change. At the same time, most of us are wearing helmets, jackets or even installing exhausts that are in the same price bracket.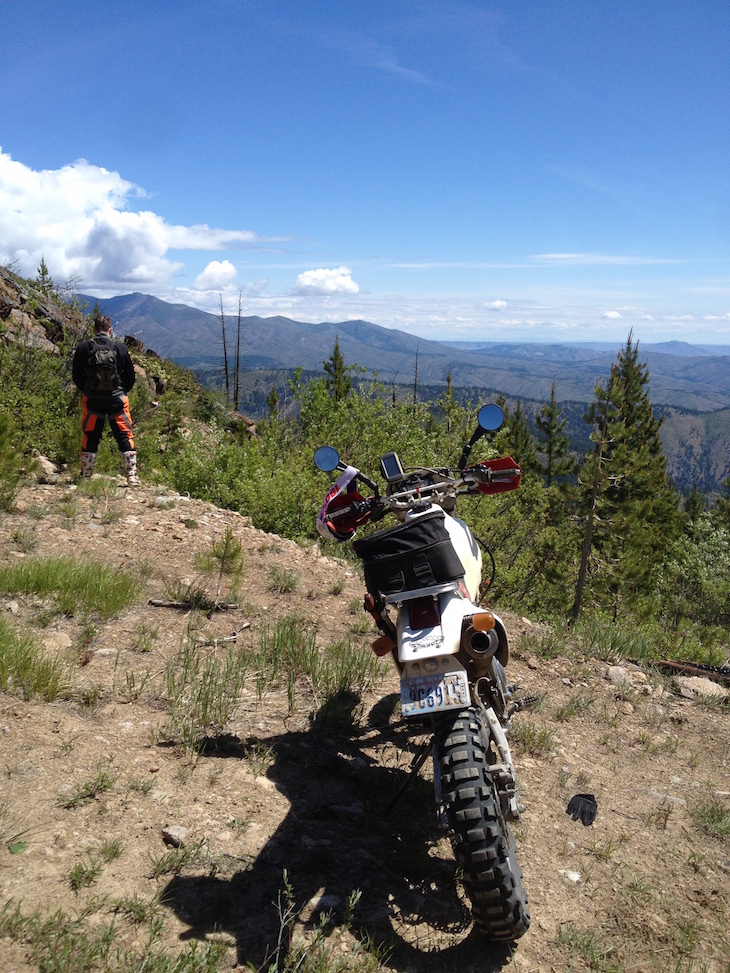 Final thoughts
Do I really need a GPS? For my needs, without doubt I do. Would a more casual user benefit from one? In most cases I believe they would. For less than the cost of a sweet new exhaust, a whole new world of navigation and adventure is opened up. The Backcountry Discovery Routes become doable adventure rides. The rallies that Touratech-USA puts on become a place to explore proven tracks. With a little time on the computer your own tracks can be made into do-it-yourself adventures of any duration.
We all buy equipment that exceeds our needs, because for a few bucks more it is worth it. Navigation tools should be viewed in the same light. Dabbling in backcountry travel with a smart-phone can be fine to judge your interest, but at the end of the day the proper tool for the job will always be worth the cost. Good luck out there, safe travels, and godspeed.
To find out more about the Garmin Montana 600 and other navigation products CLICK HERE!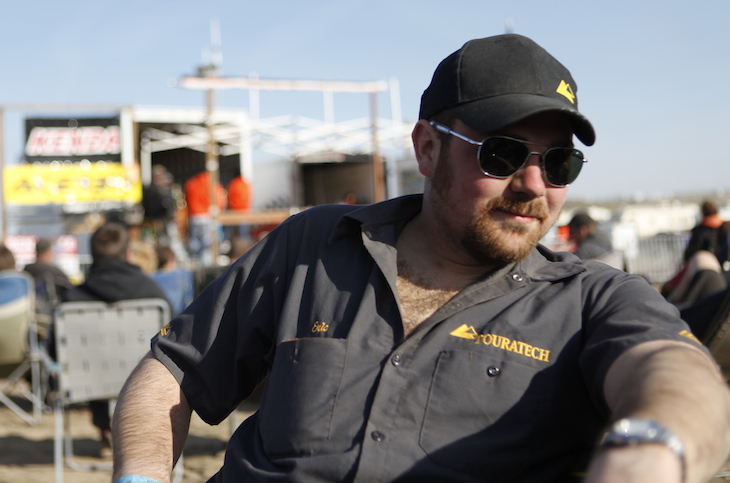 About the author: Eric is an incurable motorcycle nut. He's owned and wrenched on everything from vintage scooters and vintage motocross bikes to modern machines, and now spends much of his time riding and talking about adventure motorcycles. If you have called the Touratech store in Seattle or called the offices, chances are you've talked to Eric. Eric came in second place in the adventure class at the Stumpjumper Desert 100 Race in 2014, and recently finished the 2015 race in eighth place in the same class. He is a key part of the Touratech race team, and when he's not racing a local hare-scramble or vintage motocross race, or working on motorcycles in his garage, he can be found roaming the Cascade mountains on his KTM 950 Adventure looking for new routes for the annual Touratech Rally.
To read more of Archambault's Angle CLICK HERE.