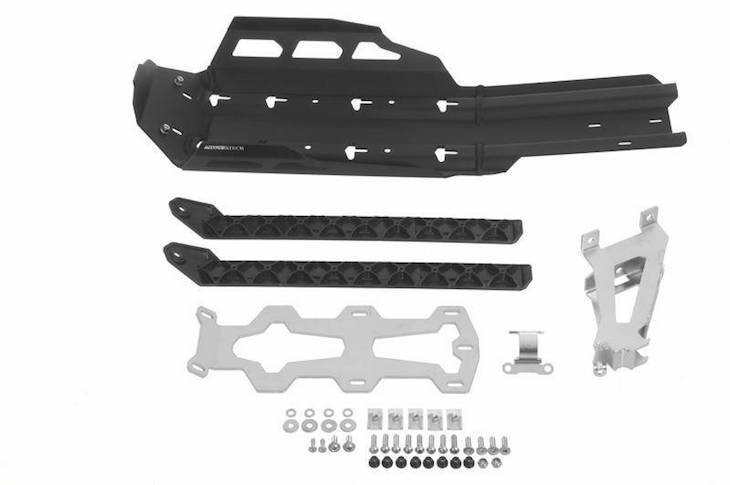 Back In Black
The Touratech Expedition Long Skid Plate is the ultimate bolt-on protection for BMW's water-cooled R1200GS or Adventure. With three levels of impact-absorbing armor, there really is no better barrier choice for your water-boxer.
Now, riders have a color choice as Touratech introduces the new BLACK, Long Expedition Skid Plate. It's the same standard-setting safeguard for your undercarriage in a sleek, subtle shade that matches the OEM black of the engine.
The R1200GS water-cooled boxer is built to be ridden off-road, but falls short when it comes to protecting its motor from hazards on the ground. Exhaust manifolds, are routed under the engine are also exposed, making the skid plate a true necessity.
The heavy gauge, stainless steel mounting plate absorbs impact and supports the oversized, 4mm contoured skid plate. Integrated, polyamide nylon rails absorb impact, protect bolt heads and provide a sliding surface for overcoming obstacles. And now it comes in black!