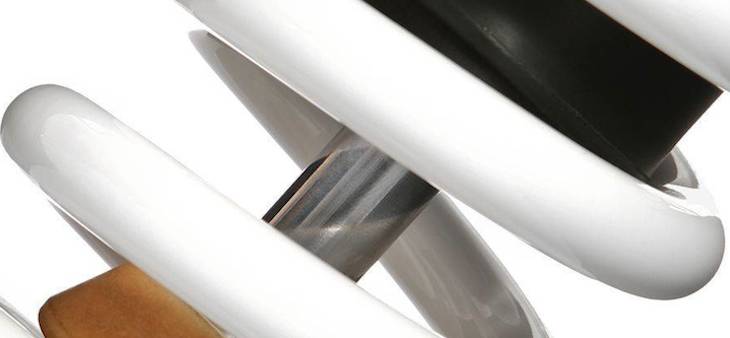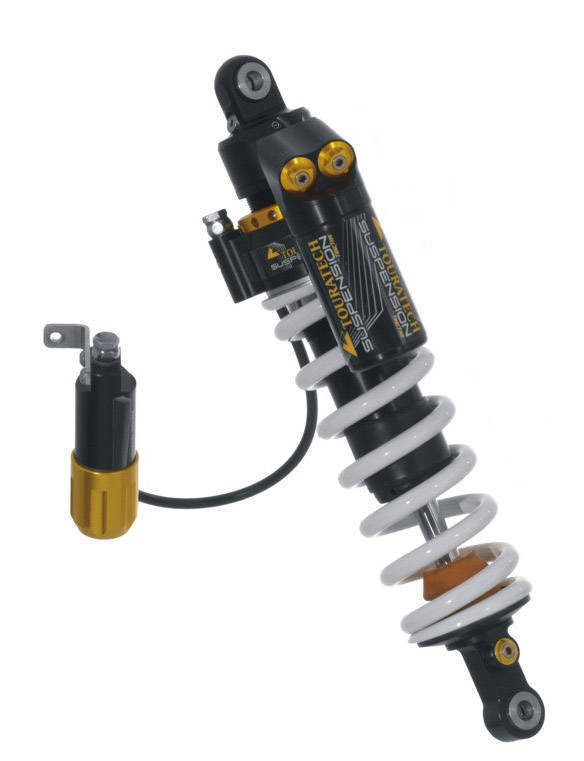 The OEM rear shock on the KTM 950 Super Enduro, is severely undersized and underperforming. This is frustrating for riders of this powerful, dual-sport stalwart because there are so many things to love about the off-road features of it. Unfortunately, its suspension isn't one of them.
You know the feeling… you hit a water bar and feel the force of the hit radiate through your body as your shock bottoms out. It's not fun, and there isn't much you can do about it except set your bike up with a better shock.
Touratech knew the KTM 950SE needed a special shock that could match its brute strength. We asked our shock developers for the absolute highest performance shock they could imagine and they created the Touratech Extreme.
The Touratech Extreme Shock has advanced technology to make bottoming out a thing of the past. This shock has a secondary compression damper that goes into action when your shock approaches the end of its stroke.
If NASA built suspension for the KTM Super Enduro they'd be happy with this one, and if you ride a Super Enduro so will you!