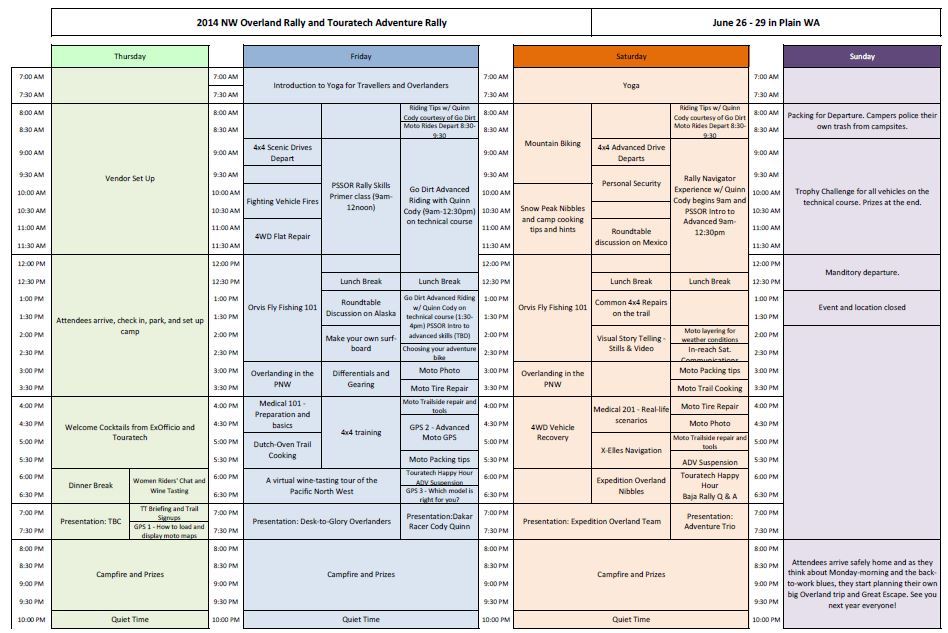 Don't miss your chance to ride some of the best off-road routes in the Pacific Northwest, as well as attend a handful of free clinics and classes including Motorcycle Camping 101, Adventure Bike Suspension, Ergonomics & Bike Setup and Motorcycle Tire Repair. Puget Sound Safety will be on-site offering two different off-road skills development training courses for an additional fee. Come join the Touratech crew for a weekend of riding in the mountains and good times around the campfire.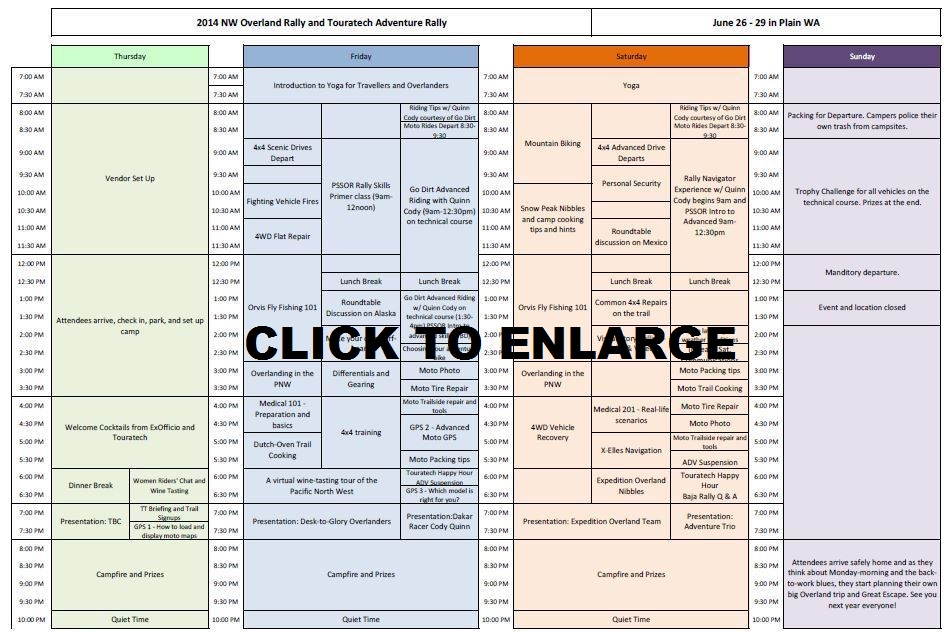 2014 Touratech Rally
When: June 26-29, 2014
Where: Across the street from the Beaver Valley Lodge in Plain, WA.
Pre-registration is just $85 per person ($95 at the door) – Register HERE if you haven't already.
Click HERE for a full-size, printable .PDF copy the 2014 Touratech Rally schedule.