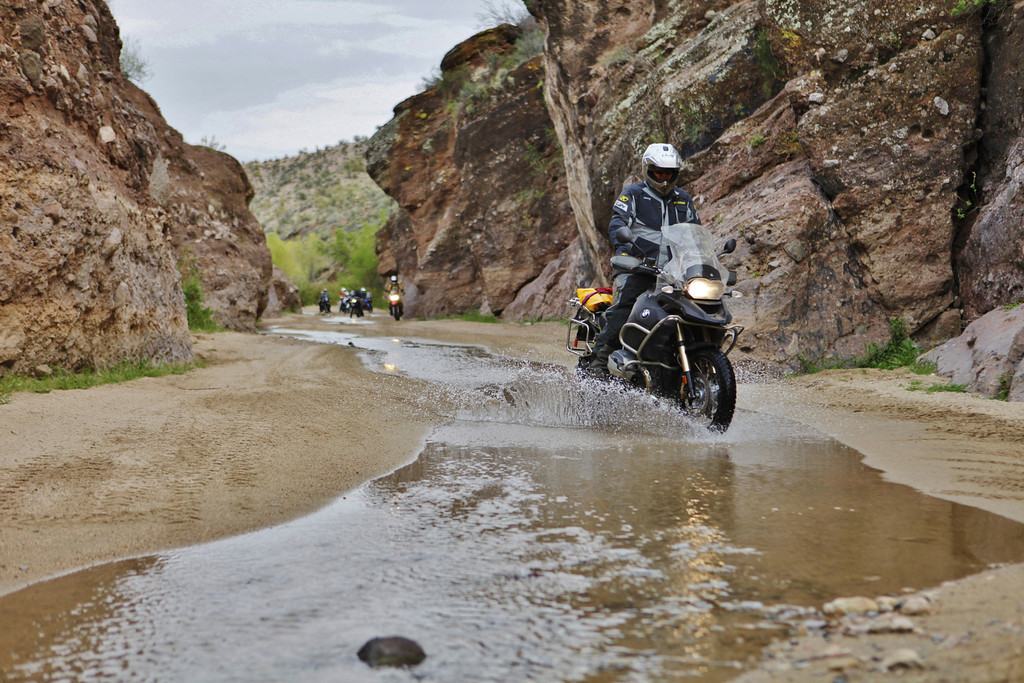 If you own an adventure motorcycle, chances are you've heard about Backcountry Discovery Routes by now. The 501c (4) non-profit organization, whose stated mission is to create and preserve off-pavement riding opportunities for adventure and dual-sport motorcycles has been creating cross-state routes following mostly dirt tracks the last few years. They've completed a Backcountry Discovery Route for WA, UT, CO and most recently AZ.
In late March, the organization held its first fundraiser event called the Wickenburg Desert Ride.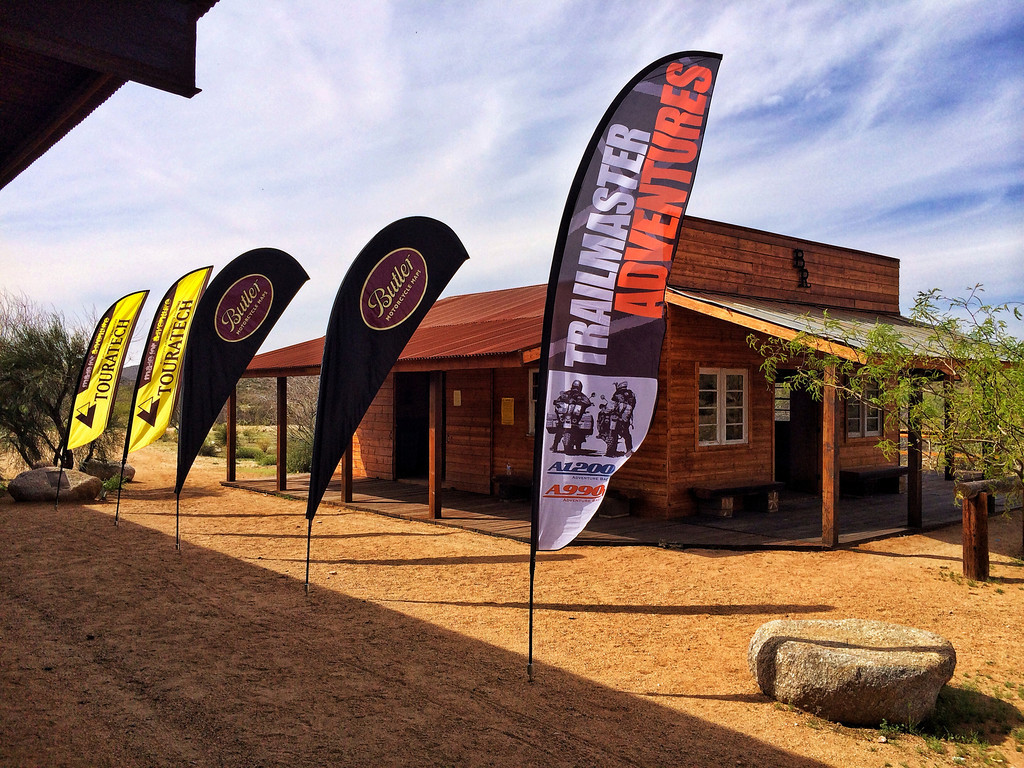 Operating out of a private oasis in the desert known as the Boyd Ranch, participants were treated to three meals a day from the chuck wagon and guided rides in some of Arizona's best backcountry terrain.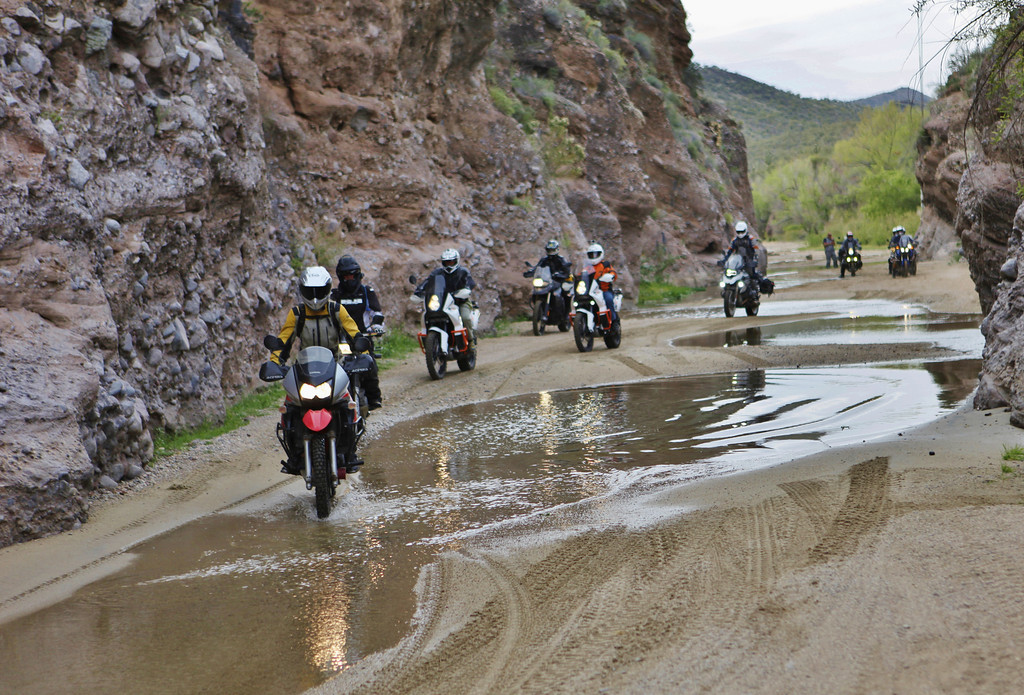 "I think everyone had a fantastic time. The venue and surrounding areas offered an amazing adventure riding experience. Our non-profit organization raised much needed funds and connected with a group of riders that truly care about preserving opportunities to ride motorcycles in the backcountry." – Inna Thorn, Manager, Backcountry Discovery Routes
The Tourach equipped BMW F800GS arrives at the Boyd Ranch.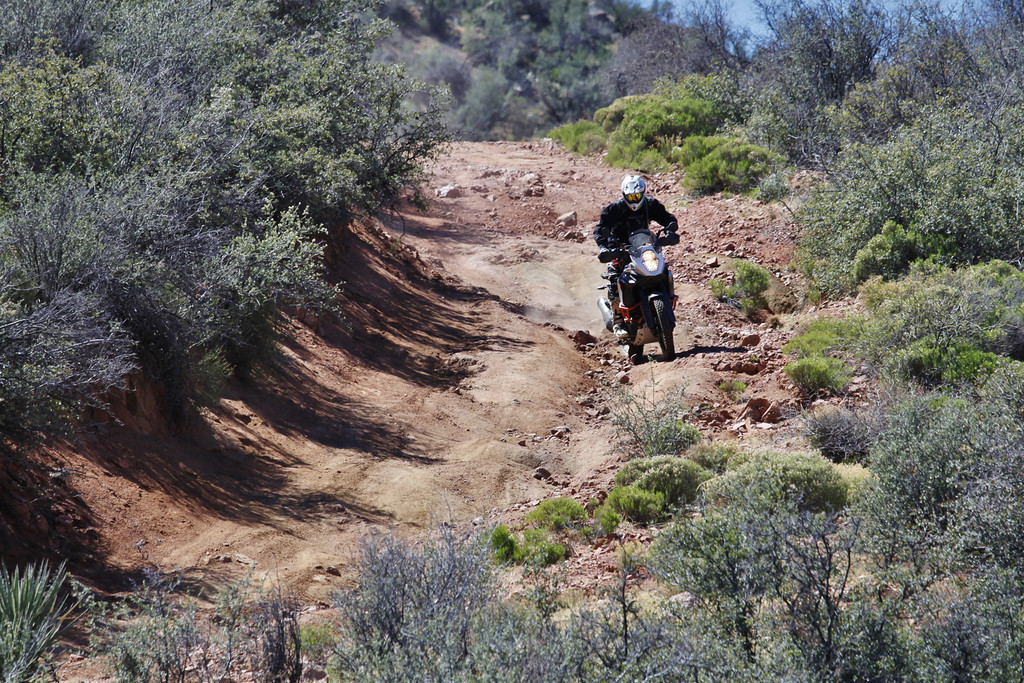 Four-time Baja 1000 champ and Dakar Rally veteran leads the way along the advanced route aboard a KTM 1190 Adventure R.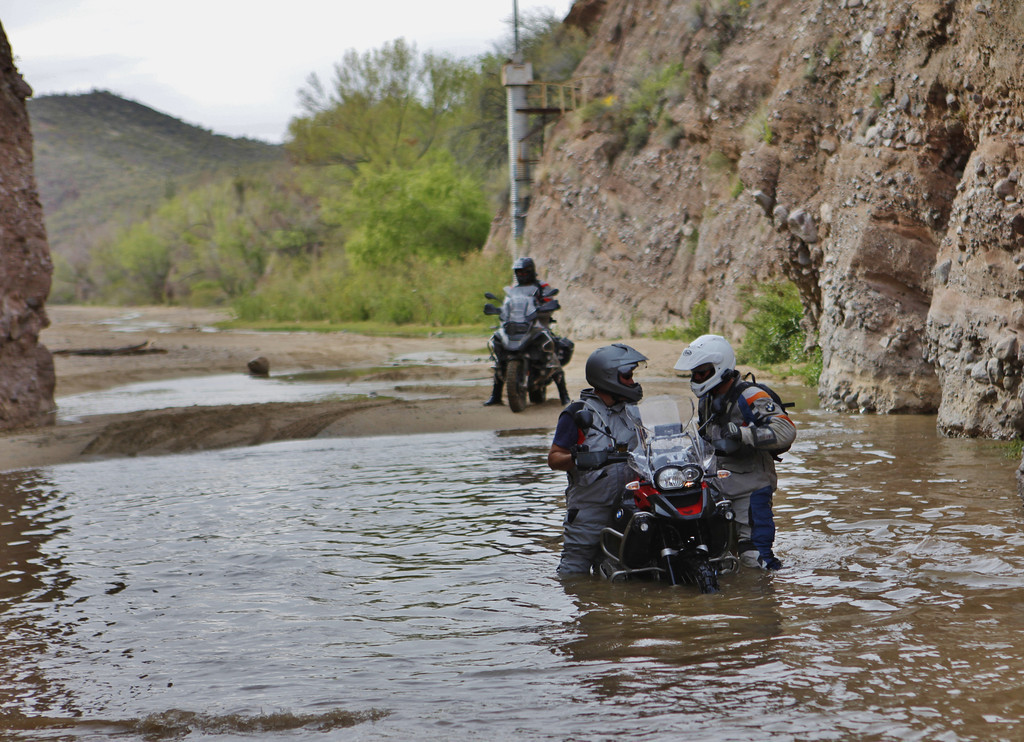 Perhaprs one of the most surprising things about adventure ridining in Arizona are the water crossings!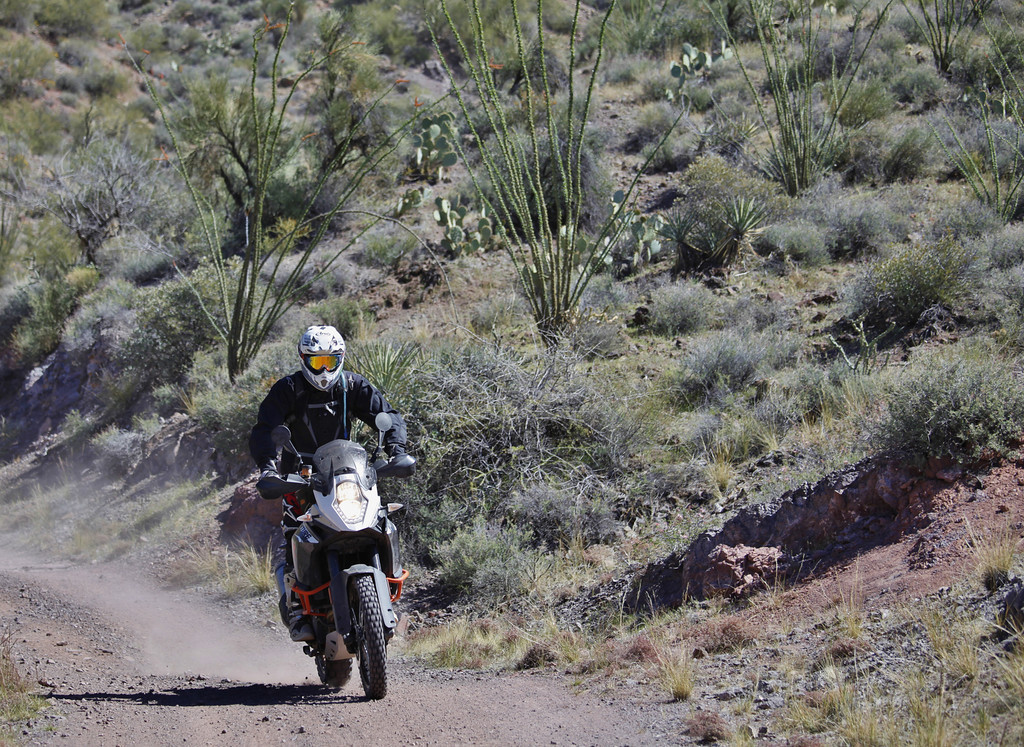 Quinn Cody is always at home riding in the desert.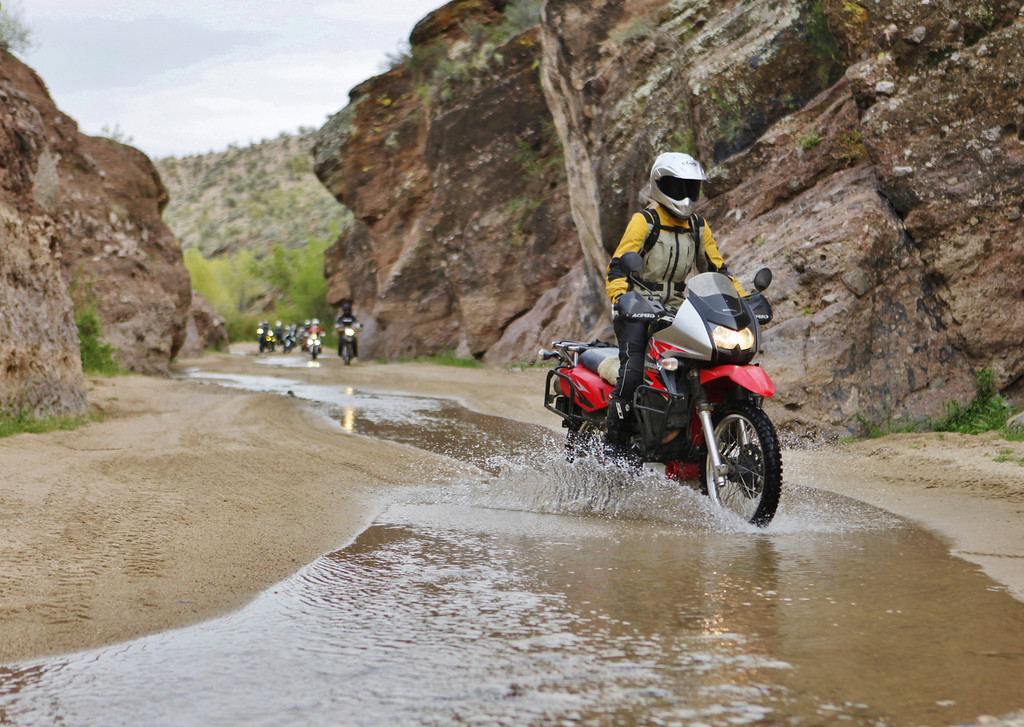 BDR Manager, Inna Thorn, riding her KLR 650 through one of the multiple water crossings the group encountered.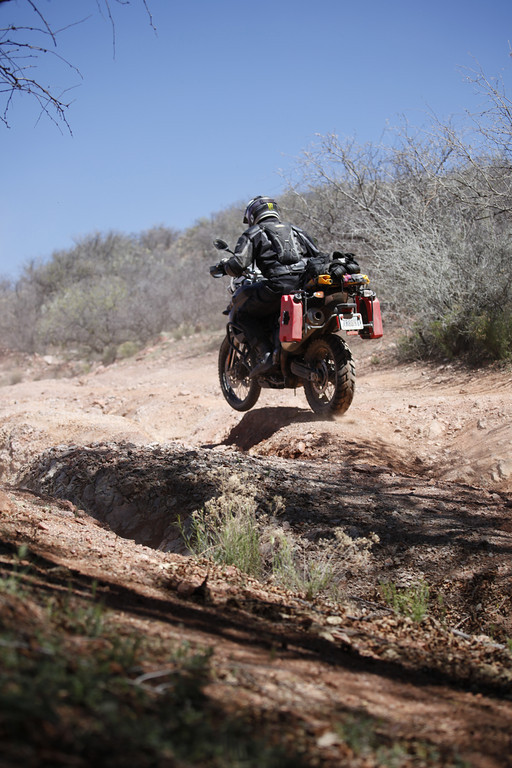 Riding the ruts on a BMW F800GS.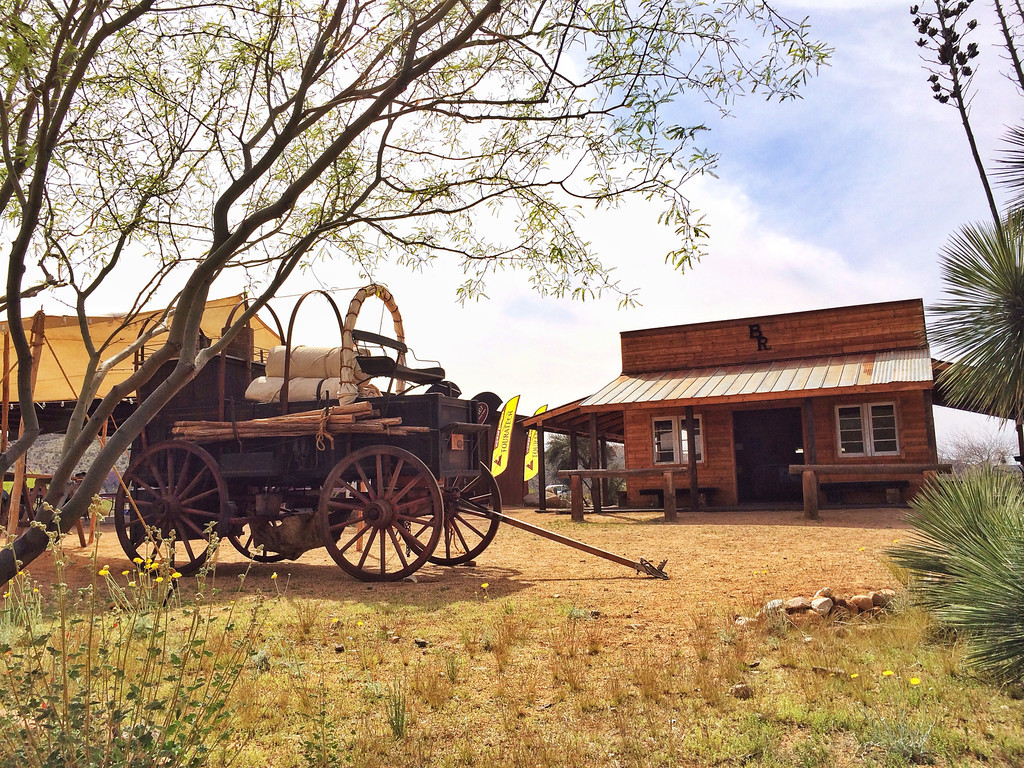 The chuck wagon awaited hungry riders after a long day of adventure riding.
Rob Watt of Trailmaster Adventures was intrumental in organizing the BDR's first Wickenburg Desert Ride fundraiser.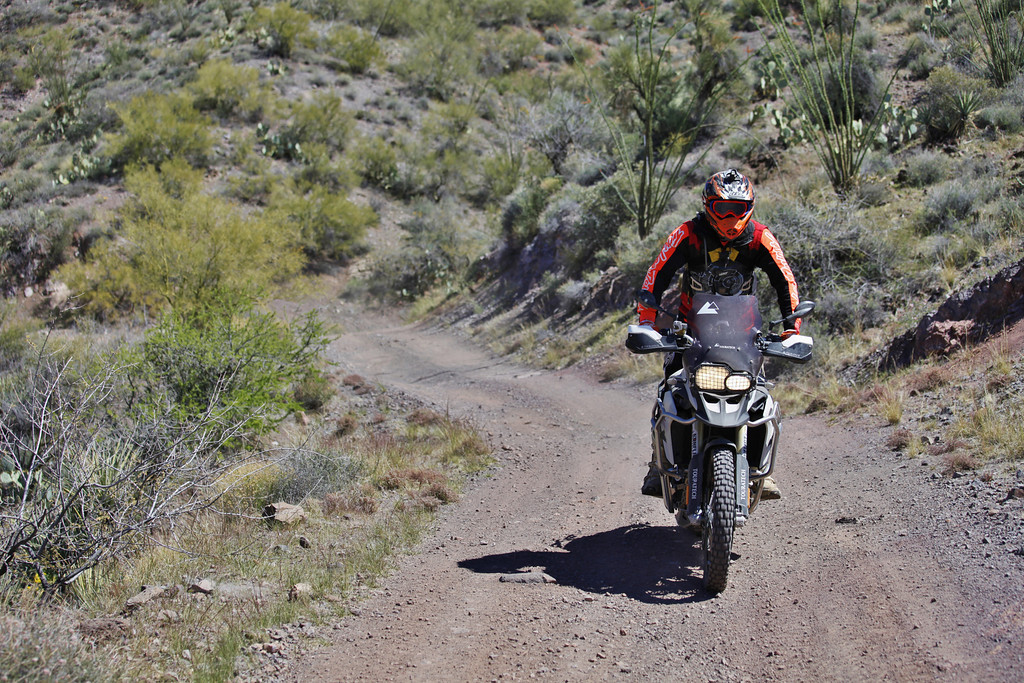 The Touratech equipped F800GS was the perfect tool for Arizona's backcountry!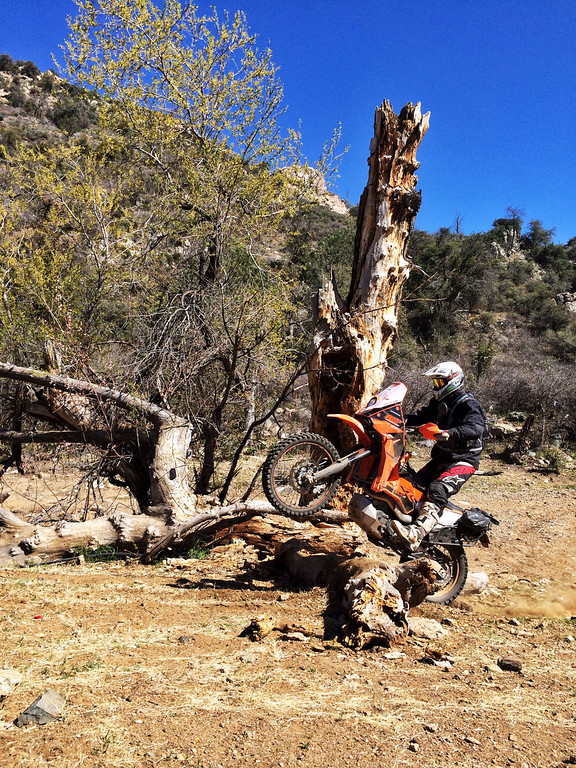 The organizers surprised attendees with a special guest. Quinn Cody who is a multiple time Baja champion and Dakar Rally veteran, showed up to have some fun on big bikes and support a great cause.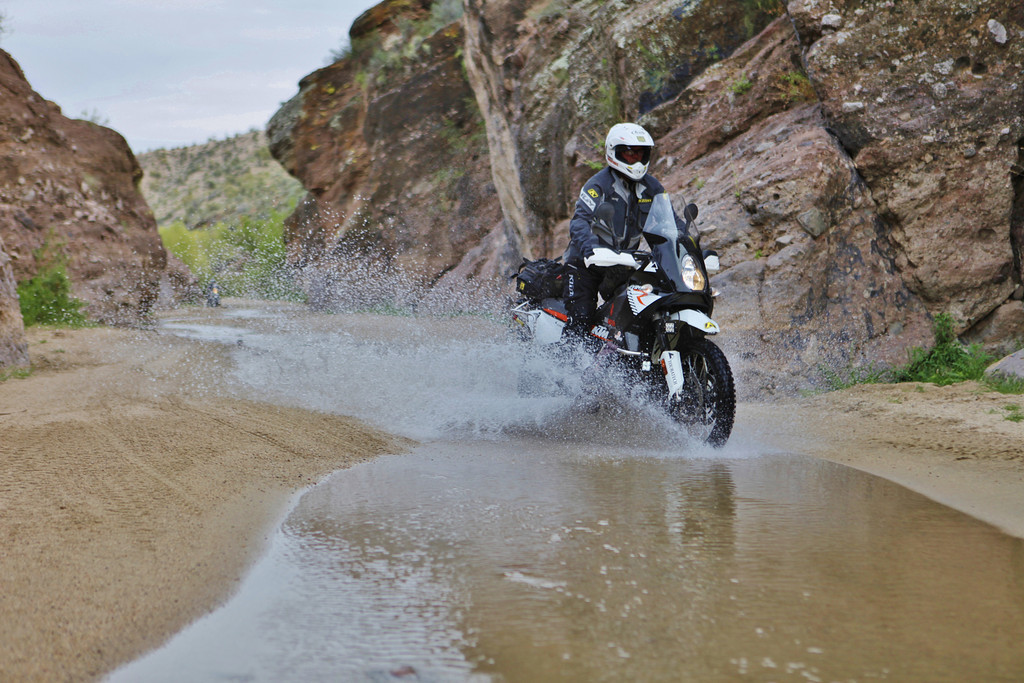 Rob Watt cooling off in the Hassayampa River aboard his KTM 990 Adventure R.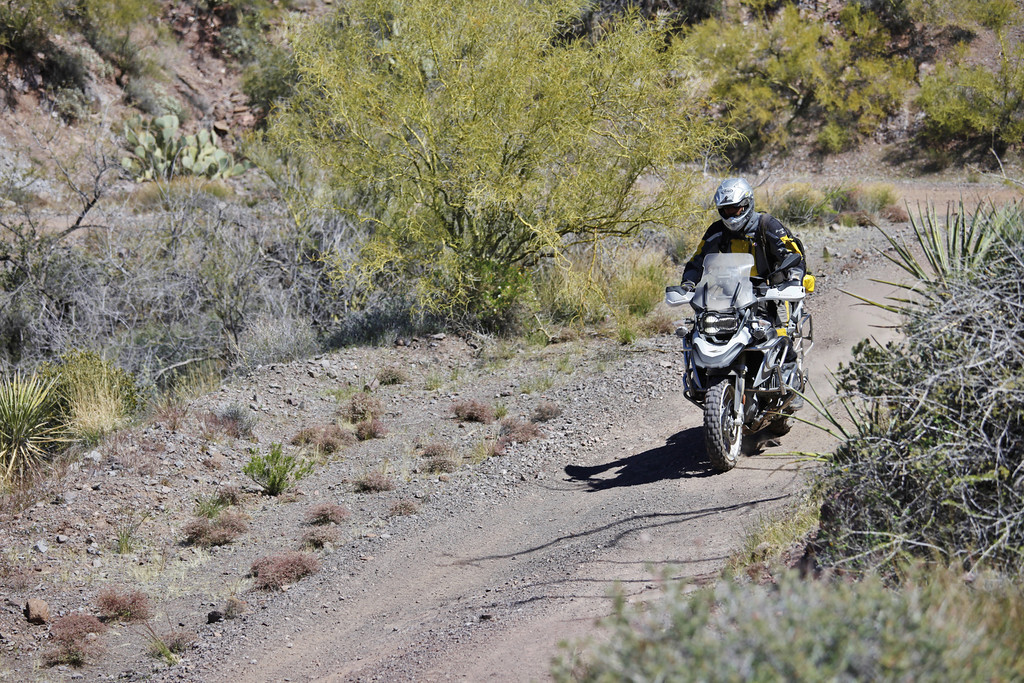 Touratech-USA's President, Tom Myers, enjoying life aboard the water-cooled R1200GS featuring Touratech's Plug & Travel suspension.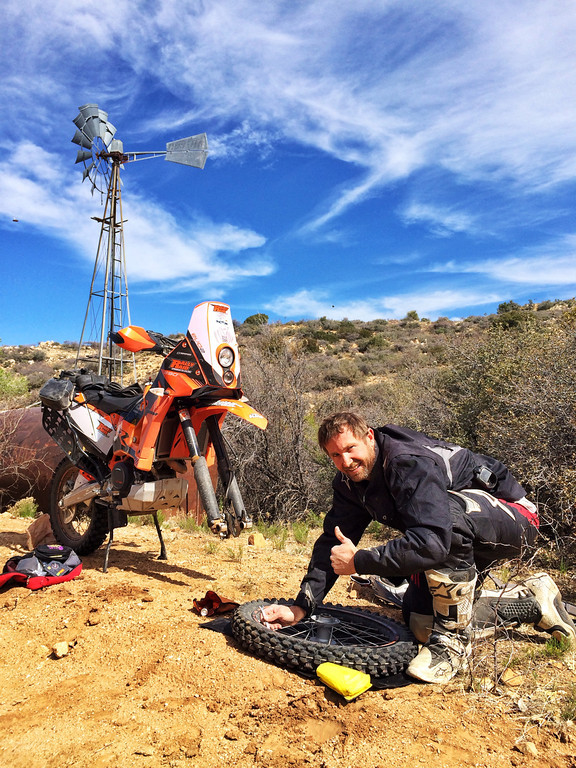 Quinn Cody put on a trail-side tire changing clinic during the Wickenburg Desert Ride.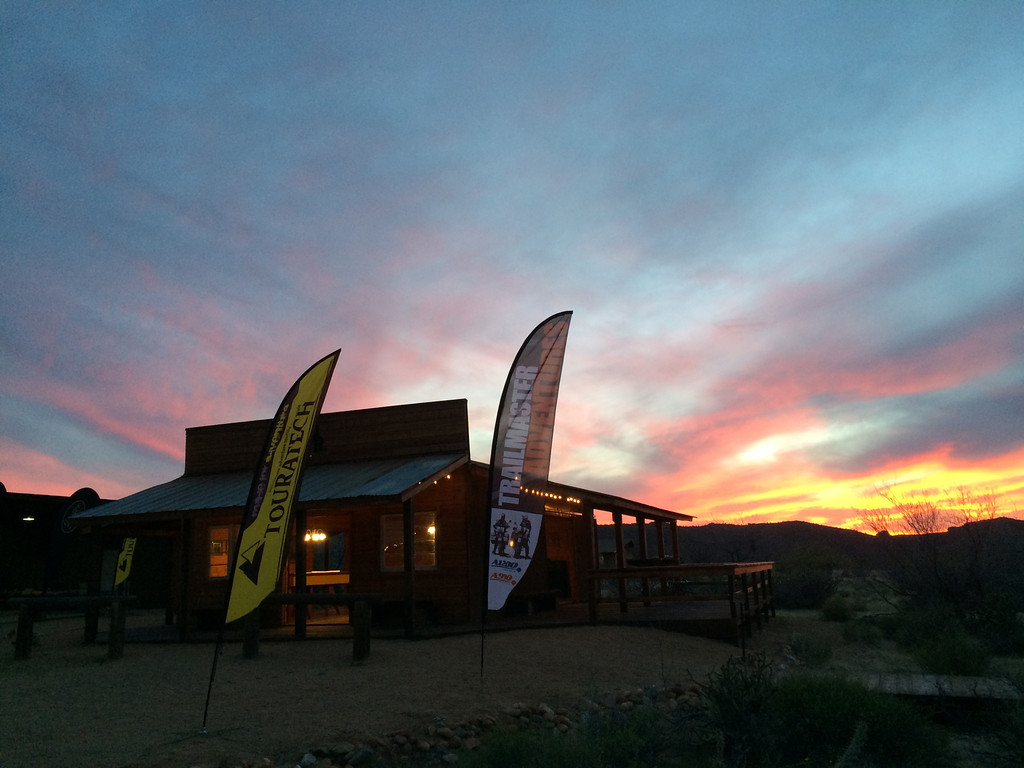 As evening approached the saloon offered up cocktails and a charming place to swap stories about the day's adventures. A few steps away from the saloon was a campfire and star filled sky set to the acoustic guitar tunes of Evan Firstman. As eyes got heavy, folks wandered off to their tents for some shut-eye in preparation to do it all over again the next day.
Click HERE for additional images.
Learn more about the Backcountry Discvoery Routes HERE.