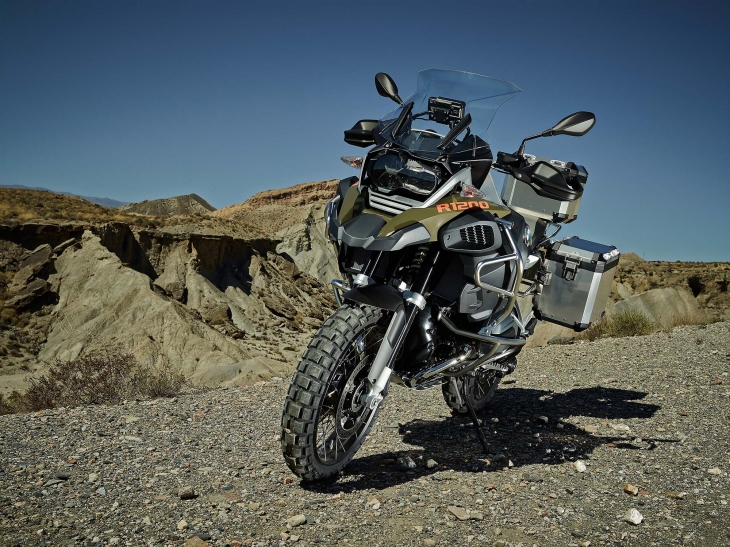 After browsing through an abundance of information regarding BMW Motorrad's new 2014 R1200GS Adventure motorcycle, we found six features we're really excited to see will be incorporated in the new Adventure model.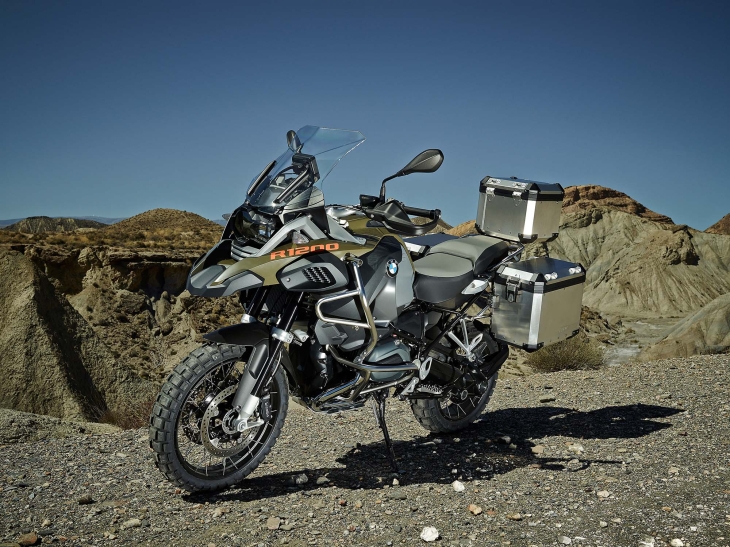 1. HP Sport Exhaust by Akropovic.
Boxer engines have a very distinct sound, and with an HP Sport exhaust system installed, the new R1200GS Adventure is sure to turn some heads when you ride past!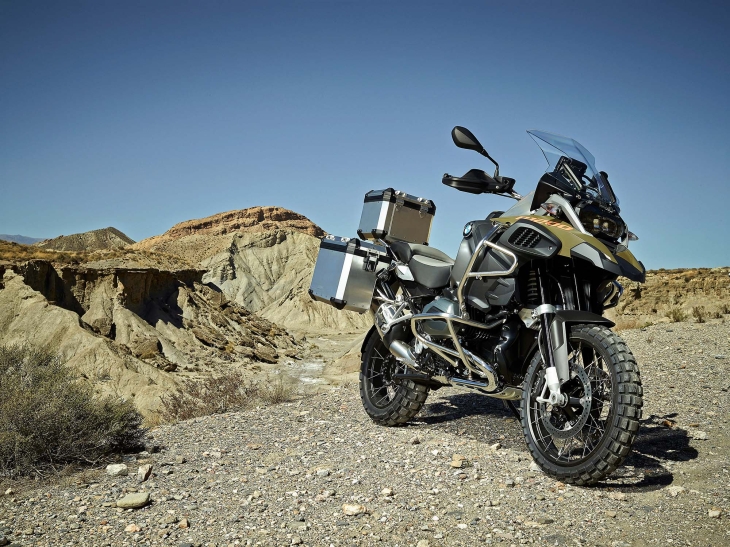 2. 7.9 Gallon Aluminum Fuel Tank.
Extended range is important on any adventure motorcycle, and the 7.9 gallon lightweight aluminum fuel tank on the new R1200GS Adventure will allow you to explore longer and farther than ever before.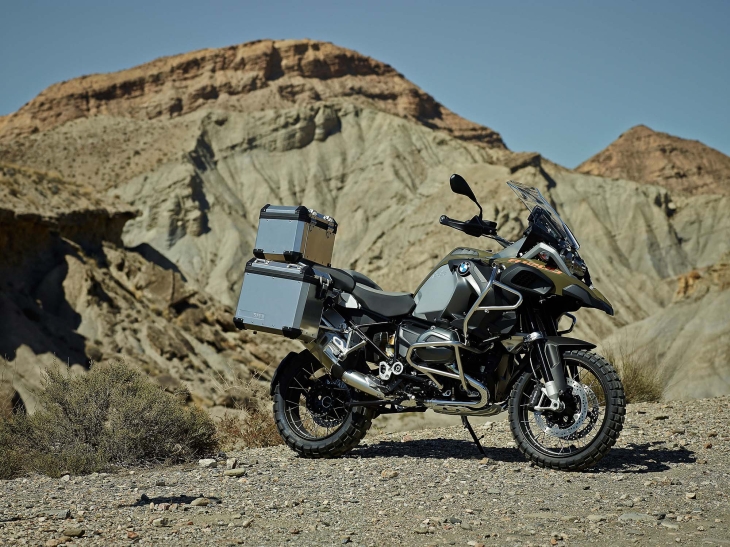 3. Increased Flywheel Mass.
One of issues we had with BMW's R1200GS was a lack of flysheel mass that caused the bike to stall unexpectedly. With added mass, the engine will rev slower, but it will be more resistent to stalling at low engine speeds. A much needed improvement, in our opinion.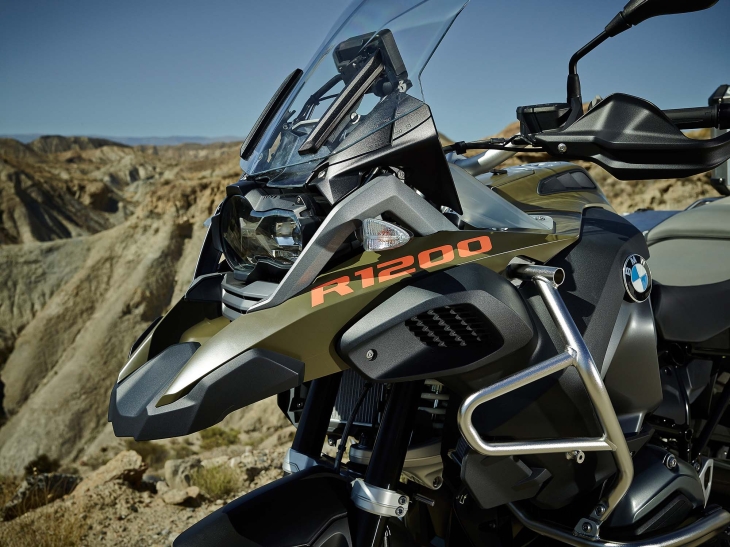 4. Modified Geometry of Trailing Arm.
The new R1200GS Adventure will feature revised paralever geometry which will, in theory, change the steering character of BMW's new adventure touring model. Stay tuned for additional info as it becomes available.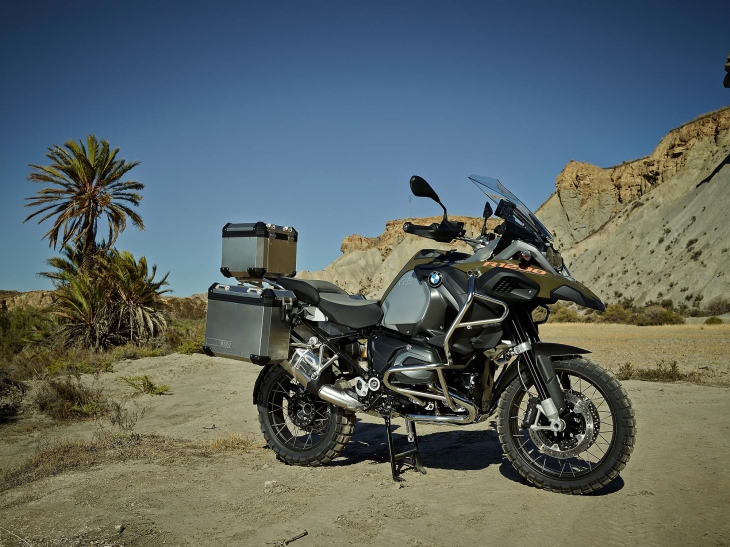 5. Additional Ground Clearance.
Ground clearance is essential for anyone interested in riding their motorcycle off-road, and with an added 0.4″ the new R1200GS Adventure is sure to conquer any obstacle it encounters.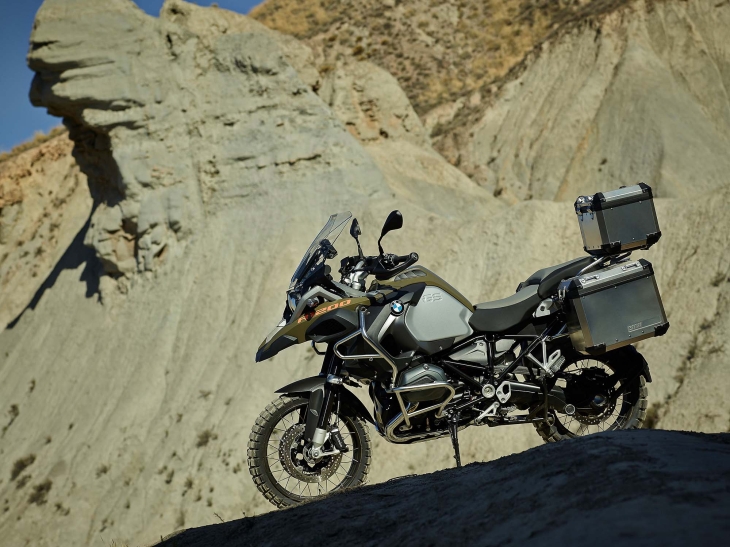 6. Increased Suspension Travel.
In addition to ground clearance, suspension travel enables a rider to navigate obstacles with ease. Featuring an additional 0.8″ of travel, the new R1200GS Adventure will be able overcome obstacles with ease, while remaining comfortable both on and off-road.
Click HERE to learn more about BMW Motorrad's 2014 R1200GS Adventure.