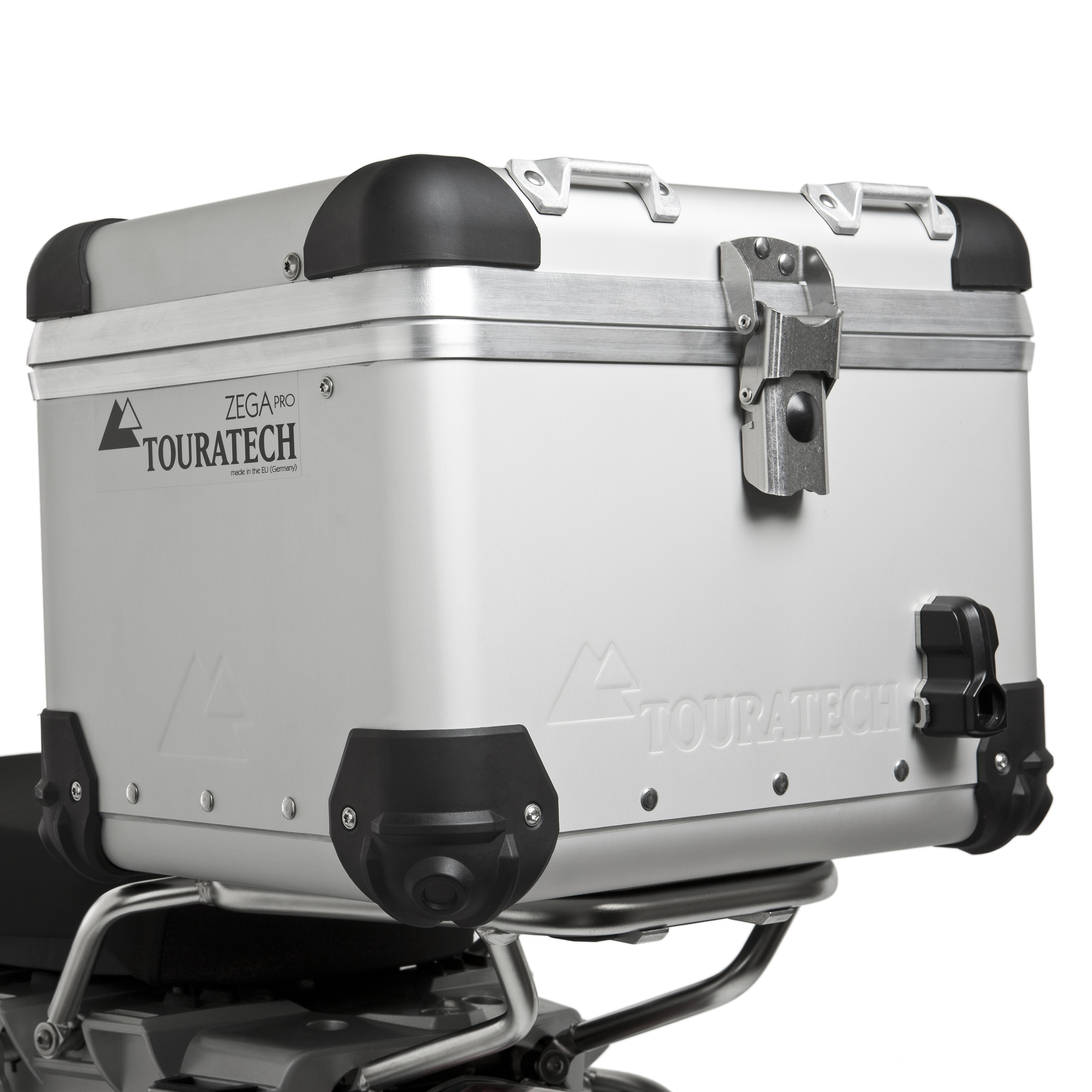 Touratech's 38L Zega Pro Top Case System will transform your favorite motorcycle into an urban utility vehicle. Quick stops in the city, creative parking, easy access and running errands are made easier with a Zega Pro Top Case System.
The ultimate urban accessory, Touratech's 38L Zega Pro Top Case provides safe and secure storage on the tail of the motorcycle and features a lockable quick release mount that allows the case to be attached to the back of the bike in just seconds.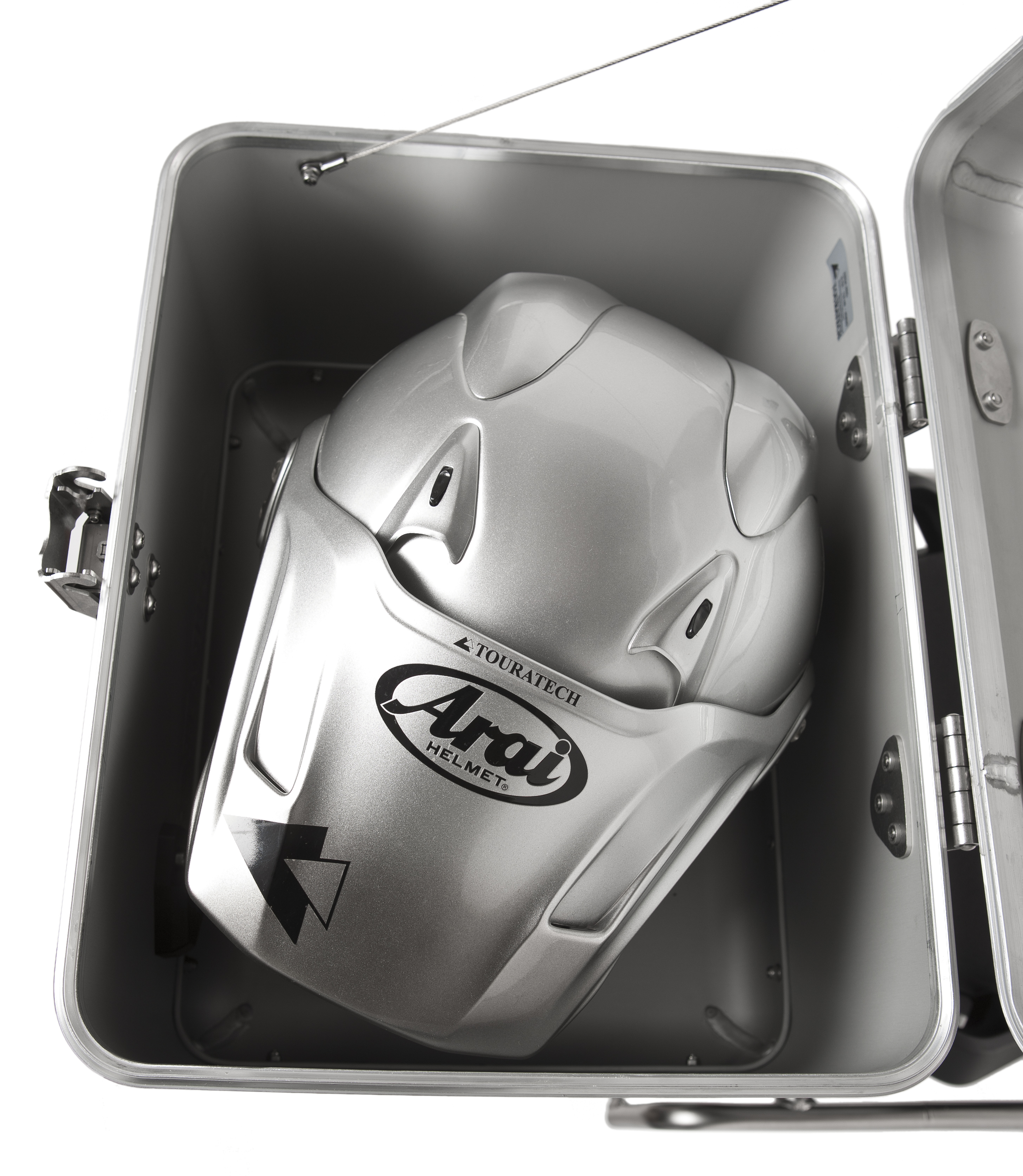 "One of my favorite things about Touratech's 38L Zega Pro Top Case is that you can safely store an Arai XD full face motorcycle helmet while you're away from the bike. I no longer need to carry my helmet through the grocery store!"
–Paul Guillien, General Manager, Touratech-USA
Precision crafted from lightweight and durable aluminum, the 38L Zega Pro Top Case sets the bar high with a quality build and clean finish. The hinges and latch are constructed from laser-cut stainless steel for maximum strength and durability. Additionally, the cases can be equipped with a key lock for maximum security.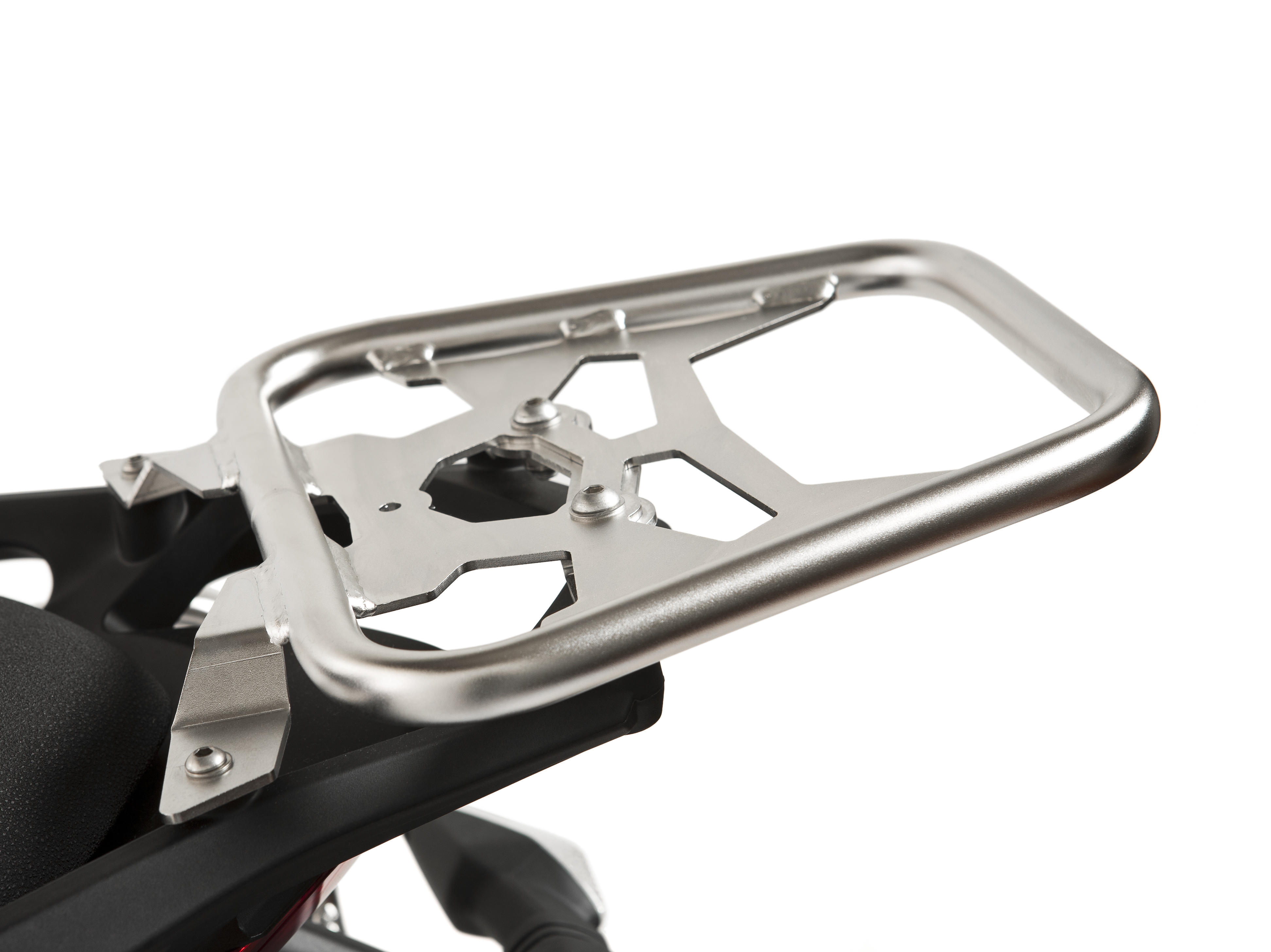 The 38L Zega Pro Top case is available in raw aluminum, anodized black or anodized silver finish. Zega Pro top cases mount to a stainless steel topcase rack which is designed to bolt onto the specific model of motorcycle.
For a complete list of motorcycles that have a Touratech Top Case mount available click HERE