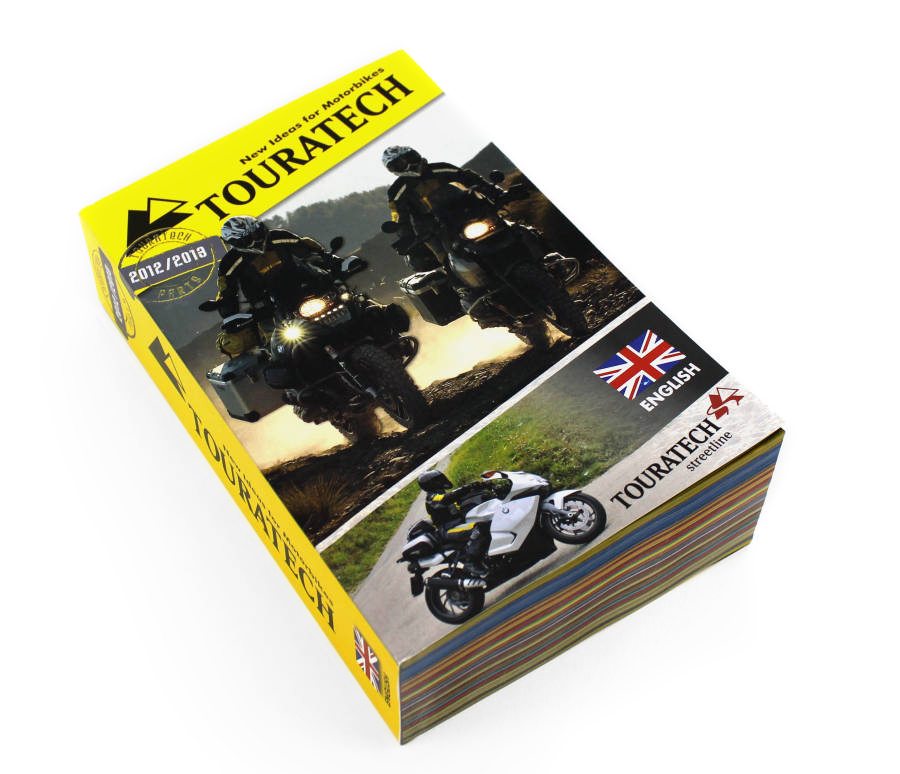 The Touratech catalog is well known to motorcycle adventurers for its mix of photo essays and inspirational stories from travelers around the globe as well as showcasing thousands of products for motorcycle touring and adventure.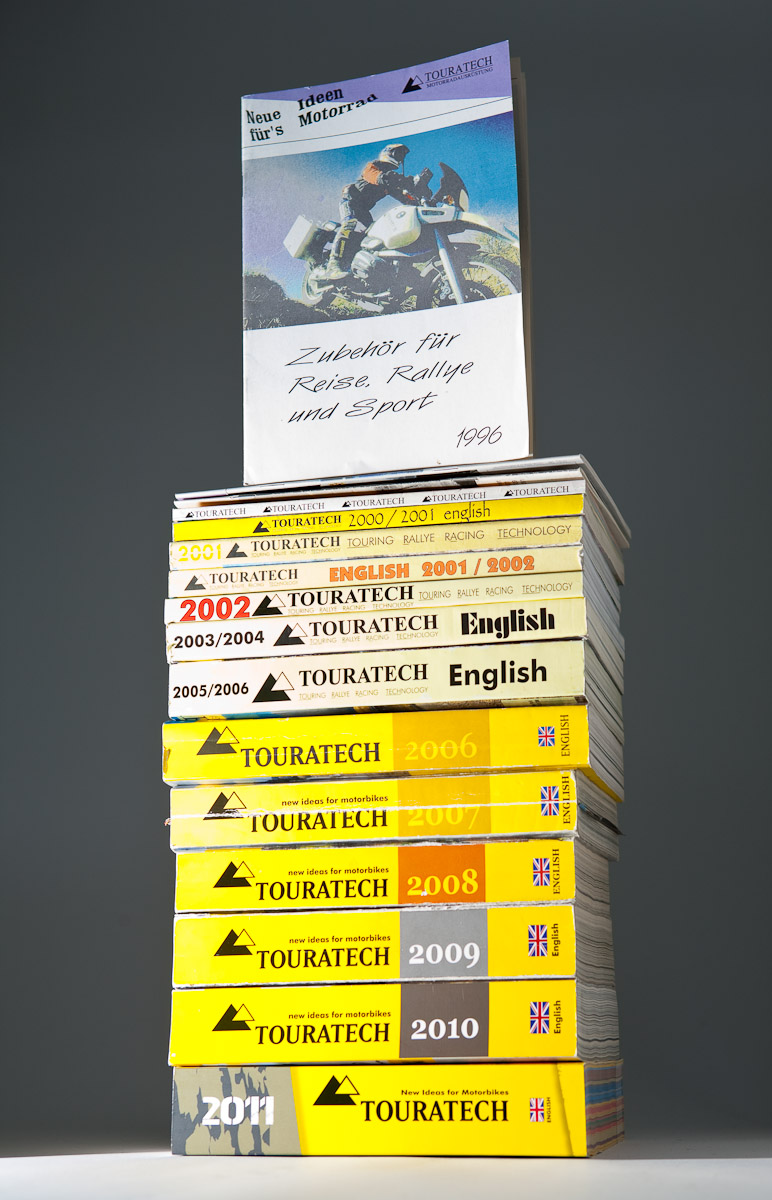 A symbol of how far the Adventure category has come, is the annual release of the Touratech catalog each Spring. What started as a 16-page product brochure in the mid 1990's is a staggering 1,668 pages of all things adventure for 2012.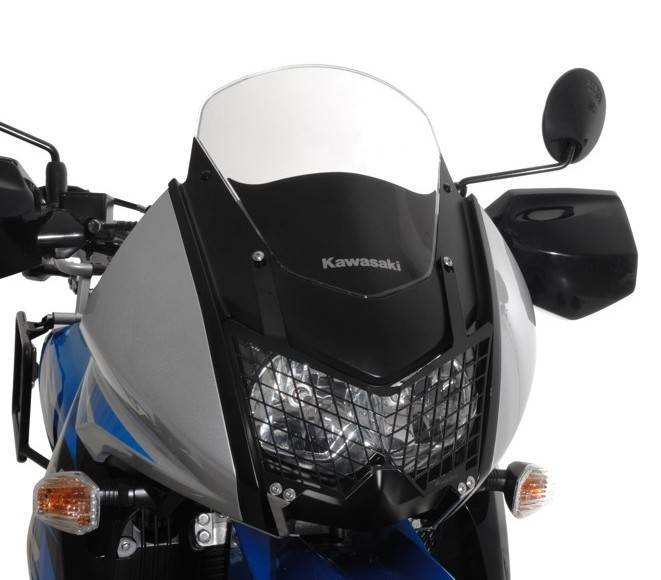 Featured in this new catalog is a full line of Adventure Touring accessories such as guards, luggage, ergonomics and travel gear for all the most popular adventure touring and dual-sport motorcycles. Some of the new models featured in the 2012 catalog are the Triumph Tiger 800, Husqvarna TE 449, Yamaha XT1200Z Super Tenere, Ducati Multistrada 1200, Kawasaki KLR 650 and the BMW G650GS Sertao.
For 2012 Touratech has combined their Street Touring Product range into a single Touratech catalog. The 1,668 page Touratech catalog can be ordered free of charge by clicking HERE or by calling toll free 1 (800) 491-2926.
We are awaiting our shipment of 2012 catalogs from Germany.
Please allow six to eight weeks for delivery.