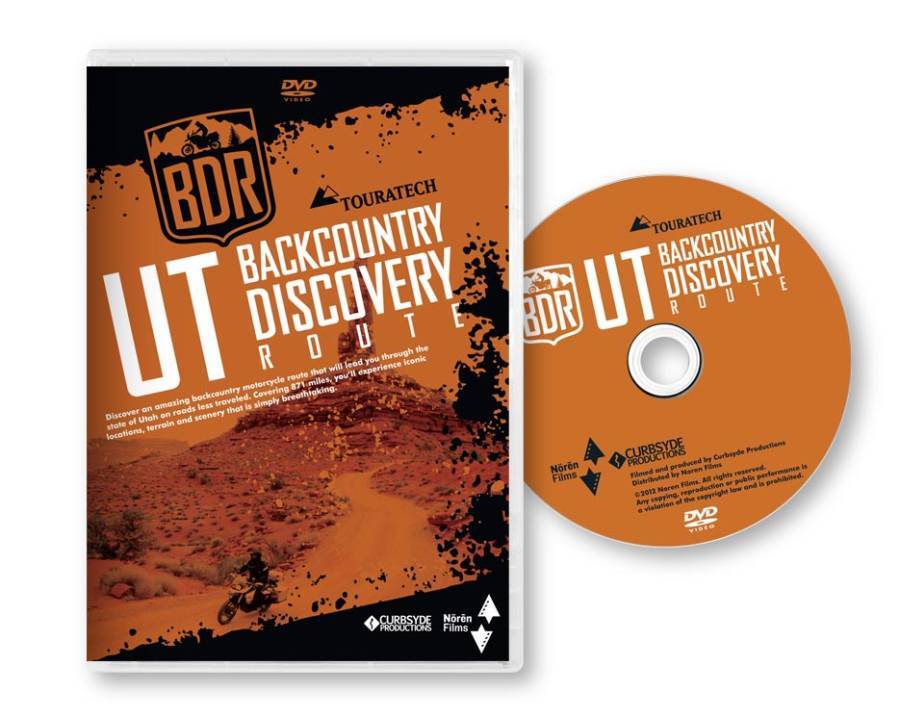 The Utah Backcountry Discovery Route, or UTBDR, is a scenic driving route across the state of Utah, from Arizona to Idaho, for dual-sport and adventure motorcycles and 4×4 vehicles. This 871 mile long south-north route uses mostly un-paved backroads and will pass through a number of iconic locations including Moab, Valley of the Gods, the Abajo and La Sal Mountain Ranges, Nine Mile Canyon, and the northern Wasatch Mountains.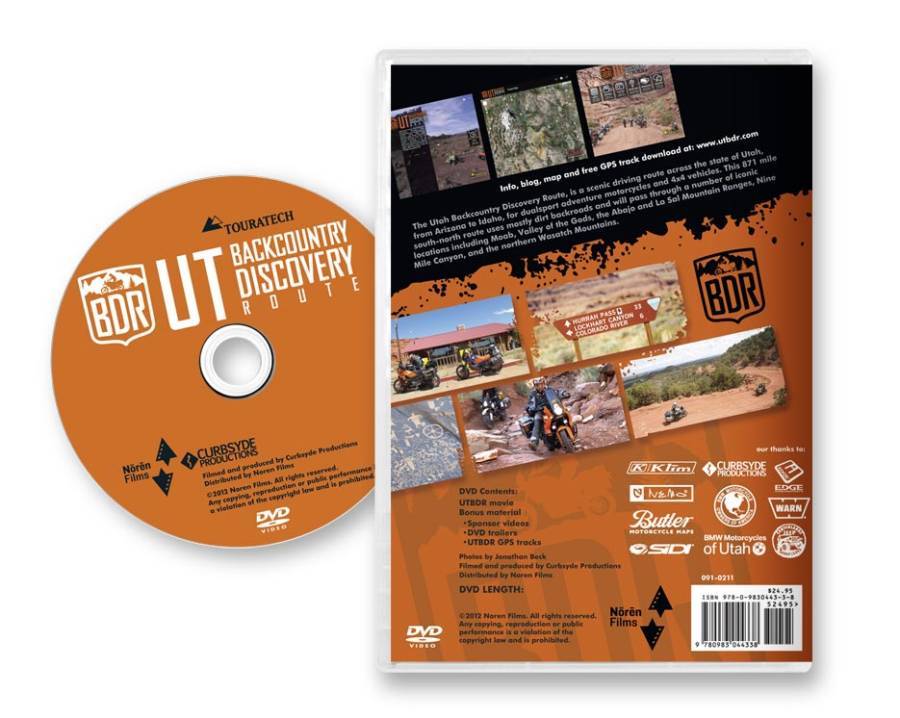 This exciting documentary by Curbsyde Productions gives you an in-depth look into the creation and first expedition of the UTBDR. Follow a group of riders on large adventure touring motorcycles including KTM 990 Adventures, BMW F800GS's and a BMW R1200GS, tackle some of the toughest terrain while traversing the beautiful Utah backcountry.
Check out the UTBDR Website for the free GPS track download, a live blog page, and up-to-date discussions on route description.
Click HERE to pre-order your copy of the UTBDR expedition documentary! We expect the DVD to arrive around March 20, 2012.