Yamaha has finally started delivering their highly anticipated Super Tenere XT1200Z and Touratech now has crash bars available for the latest addition to the adventure motorcycle market.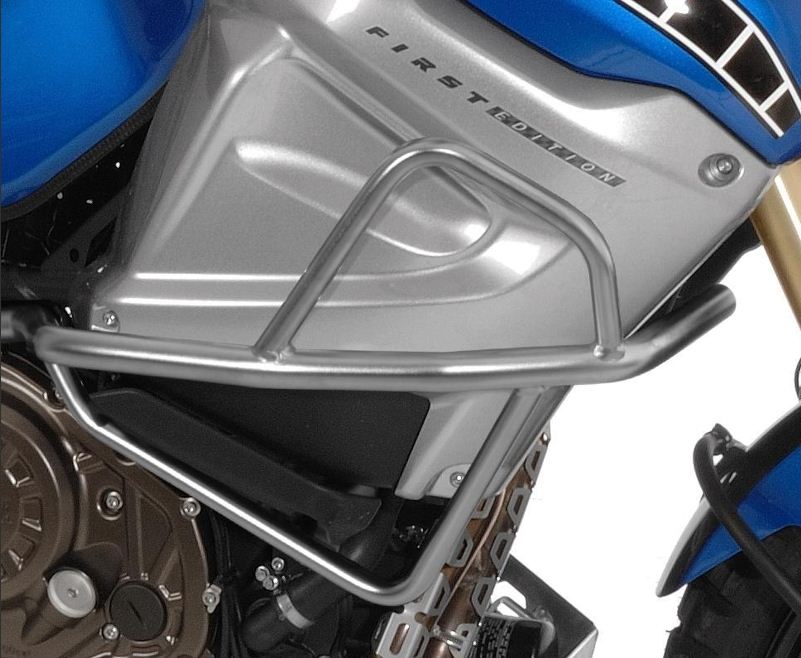 Made of electro-polished stainless steel, these Super Tenere crash bars from Touratech will protect your vulnerable tank and fairing pieces wherever your adventure takes you.
The plastic fairing pieces are very easy to damage, even in minor falls and drops in the parking lot. These crash bars for the Yamaha Super Tenere XT1200Z are extremely strong and can protect your plastics and tank, saving you a lot of money in the long run and keeping your bike running during that long off-road tour.
Part Number 046-5160 $419.99
Click HERE to see all of the Touratech accessories for the Yamaha Super Tenere.