At Touratech USA we pride ourselves with carrying a complete line of essential accessories and gear for Adventure motorcycle travel. This is especially true with BMW R1200GS and GS Adventure motorcycles. Touratech USA stocks the most complete line of guards, protection, ergonomics, luggage, navigation, and lights for the BMW R1200GS. Every part we sell is designed and engineered specifically for your BMW and has been thoroughly tested during countless off-road tours through the most remote places in the world. Below are just a few of the most essential parts for the BMW R1200GS that we carry: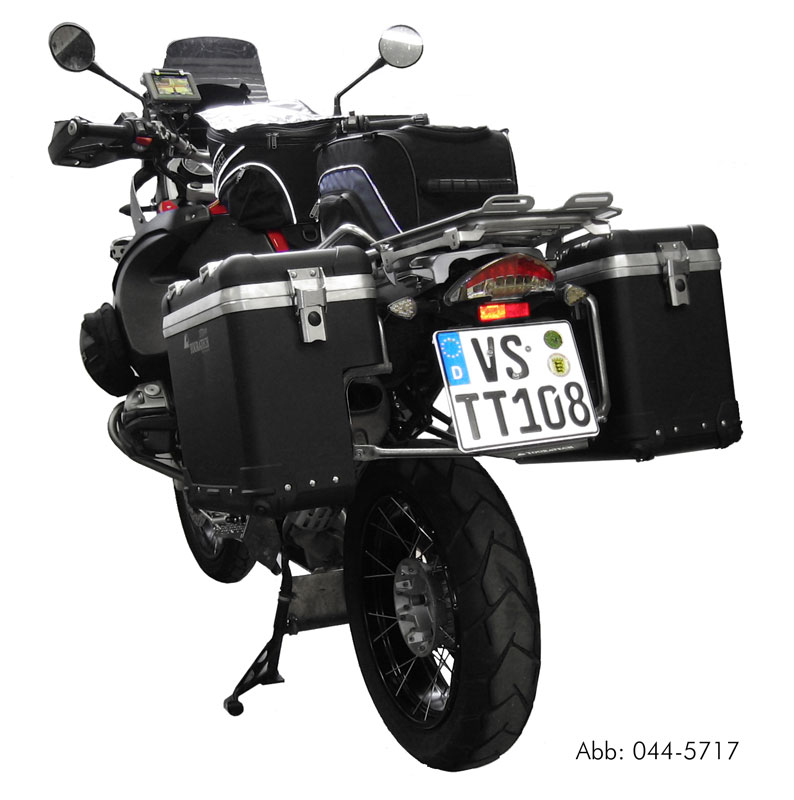 Available in three different sizes as well as three different finishes, the ZEGA pro pannier system for the BMW R1200GS is the ultimate luggage solution for your motorcycle. Featuring dual-hinging lids, corner protection, and the strongest engineered mounting system on the market, these systems will provide you with dry secure storage on any road or trail around the world.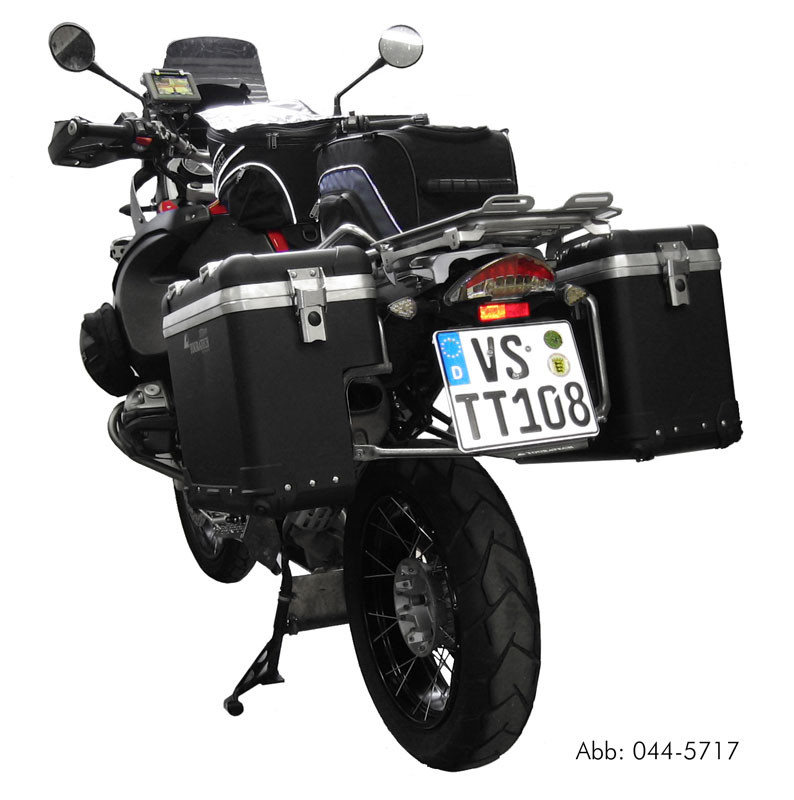 Touratech produces the best-engineered, best-fitting stainless-steel crash bars for the BMW R1200GS. Made of strong electro-polished stainless steel, these bars are designed to transmit force where it belongs – away from your cylinder heads and engine block. They even incorporate a replaceable mounting bracket that is designed to bend before any force can be transmitted into the engine case.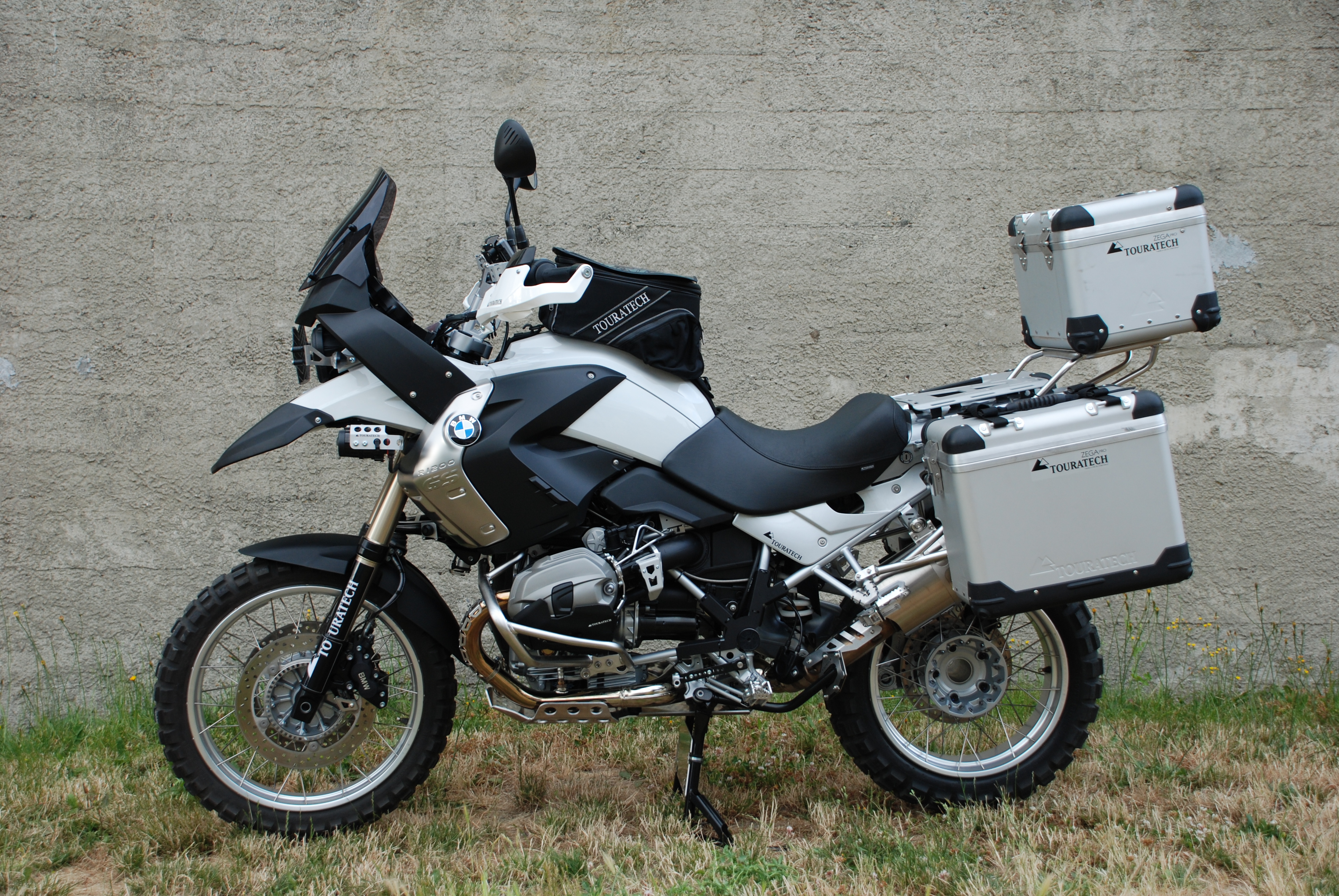 The BMW R1200GS is a great off-road motorcycle, but has relatively low ground clearance and the stock skid plate does not provide enough protection for most riders. Touratech has developed this full length skid plate with six mounting points (stock has only four) specifically for the needs of the R1200GS or GS Adventure. Impacts are distributed over the whole engine block and sub-frame providing complete protection. The smooth under-surface allows the bike to slide more easily if it becomes high-centered over stumps, rocks or uneven ground.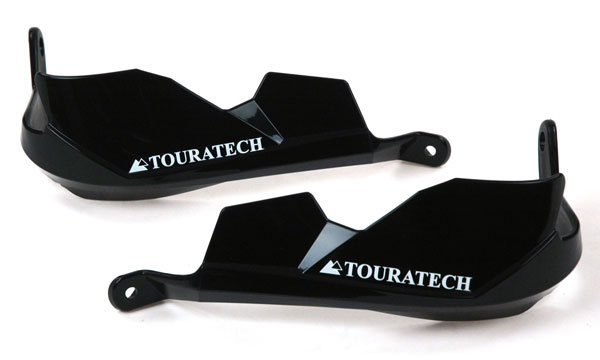 Touratech GD hand guards for the BMW R1200GS and Adventure offer extremely robust protection for your handlebars and controls. Made of nearly indestructible plastic, these hand guards flex enough to absorb force in an impact unlike metal guards that transmit all force to your controls, risking breaking more costly parts. These guards also maintain 100% of the stock vibration damping with the bar end weights and are completely compatible with BMW heated grips.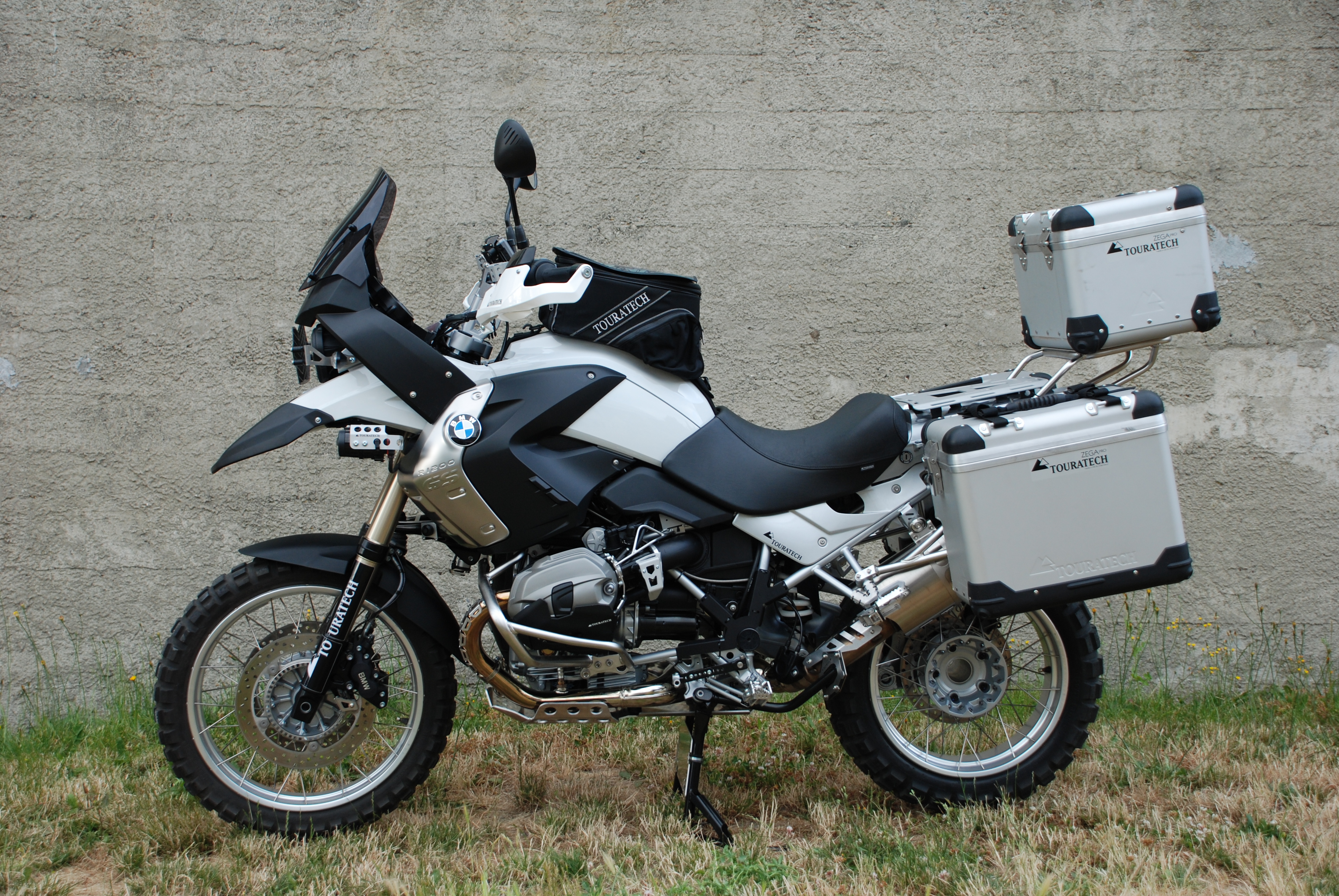 Click HERE for our complete listing of BMW R1200GS accessories.