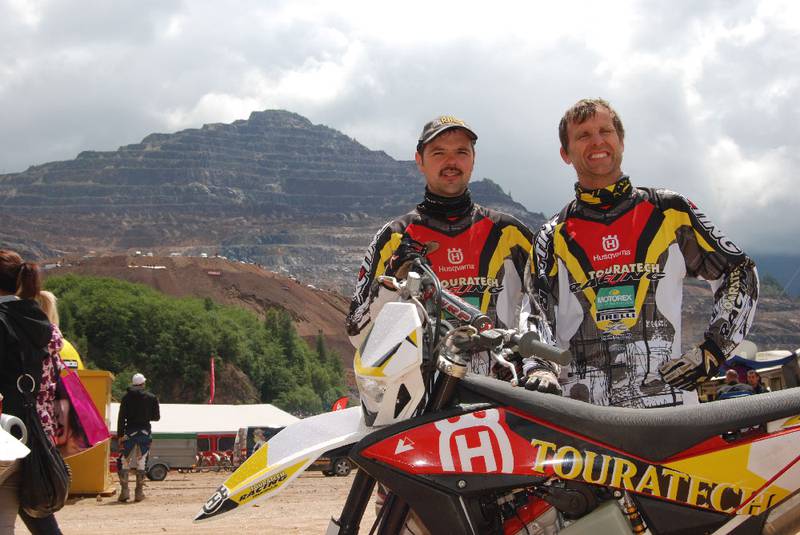 Touratech Racing has again finished in the top ten at the Erzberg Rodeo, the hardest Red Bull Hare Scramble of them all! Gerhard Forster finished as the best rider on a four-stroke bike, the best Husqvarna pilot and the best German competitor. With his tenth place finish, Forster has again proven his world-class status in extreme enduro riding.
All of the leading riders in the world had come together for what many consider the hardest single day race in the world, united by one goal: to conquer the Iron Giant in Austria. As heavy rainfall made the already difficult course almost unridable, only nine of 500 riders that qualified for the Red Bull Hare Scramble were able to the finish within the four hour time limit.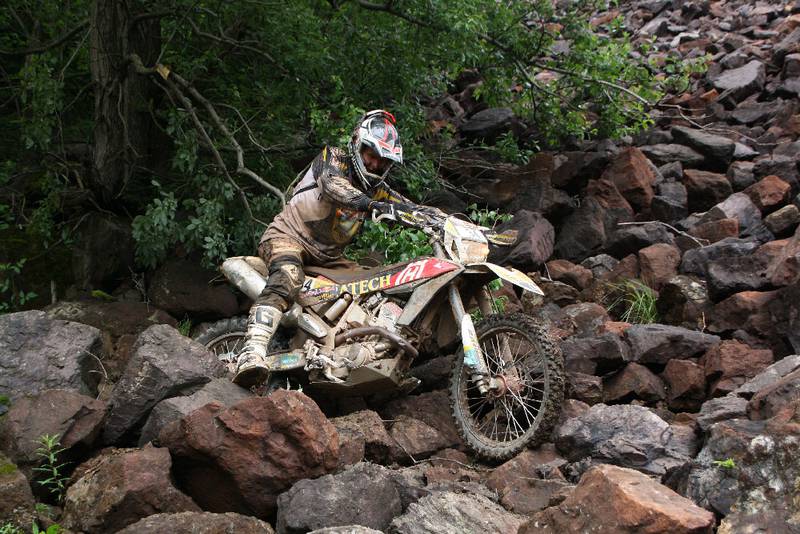 Riding the Touratech Husqvarna TE 449, Gerhard Forster followed only a few minutes behind in tenth place, finishing ahead of top riders like two time 'Roof of Africa' winner Darryl Curtis (14th place), multiple Dakar Rally winner, Cyril Despres (15th) and British rider Graham Jarvis (21st), who has dominated extreme enduro events this year.
Before the eyes of 35,000 spectators, Taddy Blazusiak took the win for the fifth time in a row. Additionally, Touratech rider Jens ter Jung finished his very first Erzberg Rodeo in 42nd place – a remarkable result among 1700 riders from 37 different nation!