Helge Pedersen, president of GlobeRiders and the author of "10 Years on 2 Wheels," is currently leading a group of motorcyclist along the silk road. A 53 day journey that is the fourth iteration of their popular Silk Road Adventure, the group has thus far traveled through Turkey, into Georgia and Azerbaijan. In Azerbaijan they boarded an overnight ferry to cross the Caspian Sea, making landfall in Turkmenistan. From there they rode through Uzbekistan, making their way into Kyrgyzstan, the mid-point of the tour. When they leave Kyrgyzstan, Helge will lead the group through China to the Eastern terminus, Xian, city of the Terra Cotta Warriors, before returning to the United States.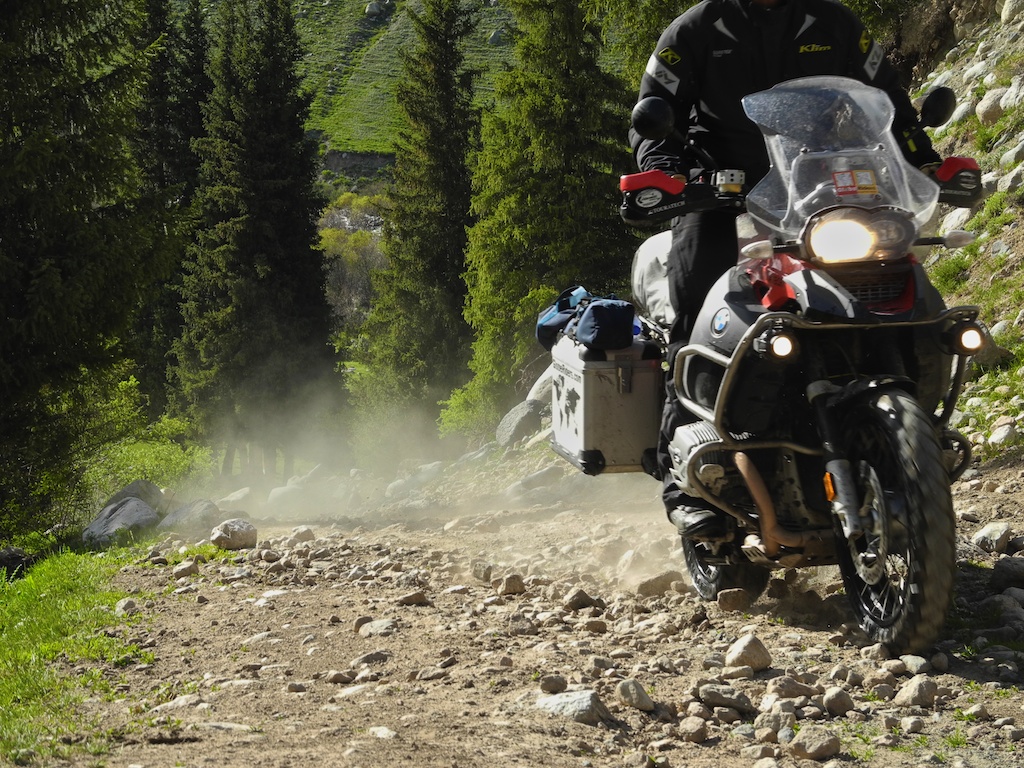 After some serious riding in the backcountry of Kyrgyzstan, Helge sent us this update regarding the importance of engine guards:
"We just did a oil change in Almaty, Kazakhstan, when I discovered how smart it was to mount a heavy duty bash plate to protect my engine from rocks.
This last week we did some incredible riding in the backcountry of Kyrgyzstan. Rocks were a major part of this experience and as you can see from the pictures the Touratech bash plate were tested over and over again. I am especially happy about the in between rubber and steel plate that saves the oil sump.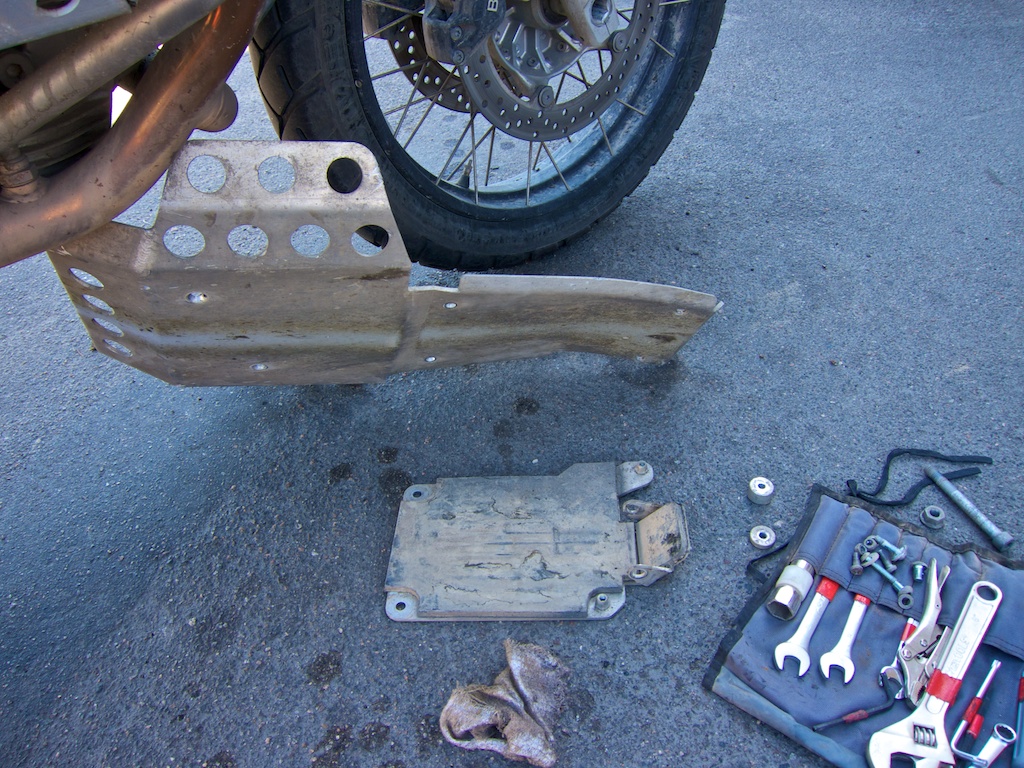 Thanks again to Touratech for saving my precious ride. Love to be able to go flat out and not be worried of equipment failure.
See our Live Journal from this year GlobeRiders Silk Road Adventure, now in China."
-Helge Pedersen, GlobeRiders