While on vacation in Hawaii with my family in January, I mentioned to a friend that I would really like to get my hands on a street legal CRF-250X and ship it back to Washington. My friend said "I think there is one on craigslist right now!"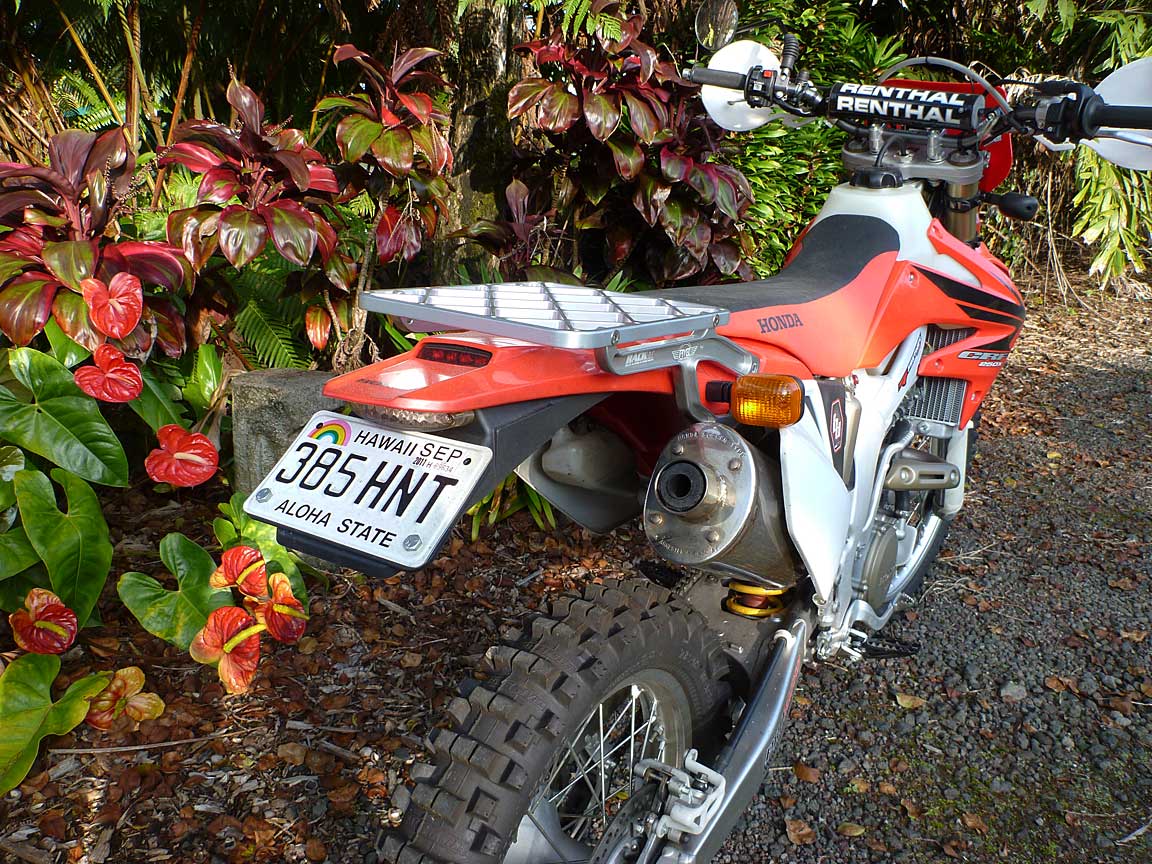 We hopped on the computer and sure enough, there was a street legal 2007 CRF-250X with very low miles. It was perfect, still had paint on top of the footpegs and a full Baja Designs kit. The bike was built by Kiser's Honda in Kona. After a quick look I bought the bike, stored it at my friends house for about six weeks and started to plan the trip back. While home in Seattle I transferred the title, and received my Washington license plate.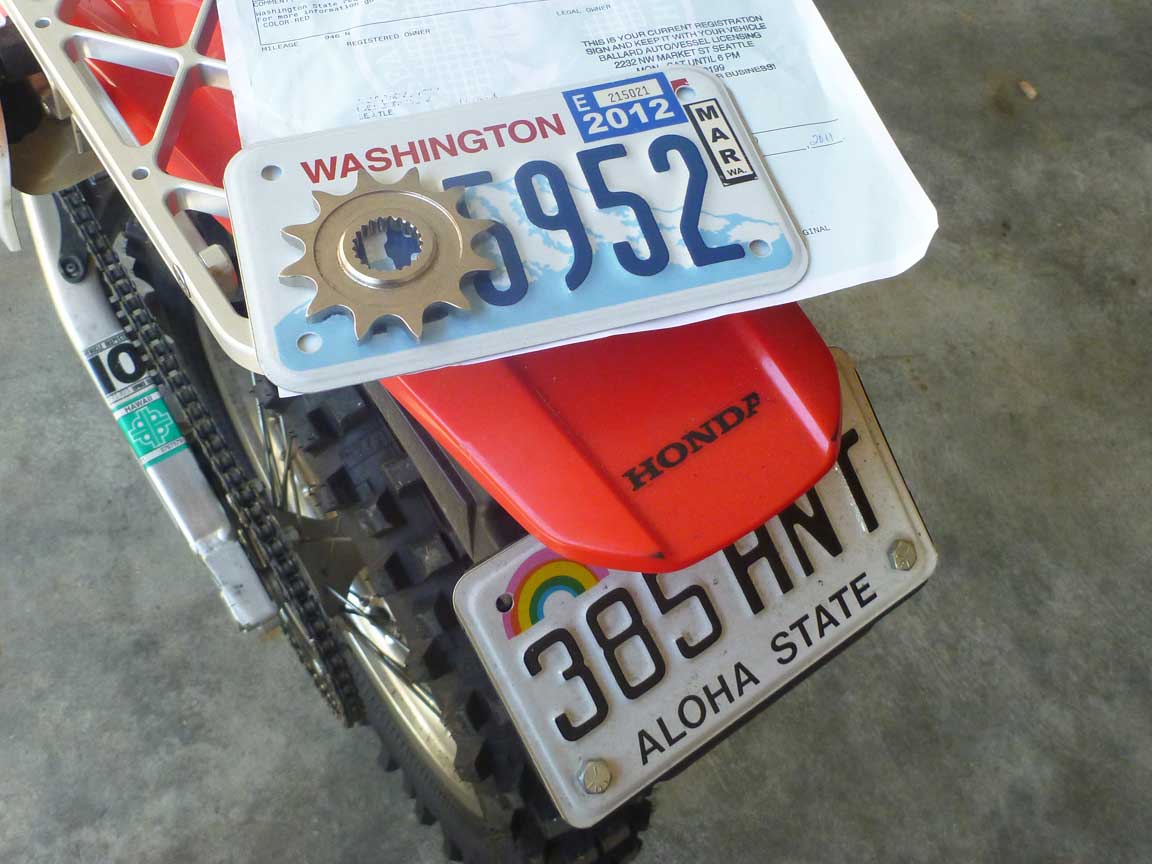 Now, here we are in the middle of April and I am back in Hawaii for four days of dual-sport riding around the island. One possible ride planned is to go to the Lava flow and cook some Ahi steaks on the lava. Then we'll ride some hardcore enduro trails at Mud Lane near the headwaters of Waipio Valley. And maybe a little riding at high altitude on the flanks of Mauna Loa. Then Monday we'll crate the bike and take it to the port to ship it to Seattle.
-Tom Myers, President, CycoActive
Photo note: Low miles – The paint is worn off on 5 points on the footpeg…..