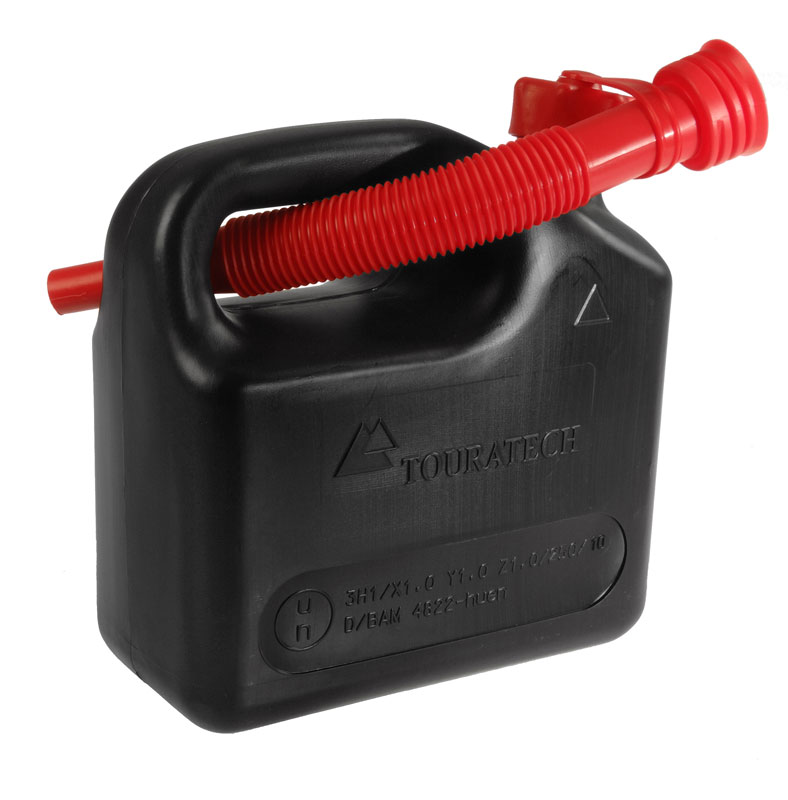 In addition to the oil can holders, bottle holders, and many other handy storage solutions available, Touratech is now adding a 3-Liter fuel can and quick-release mounting system to its lineup.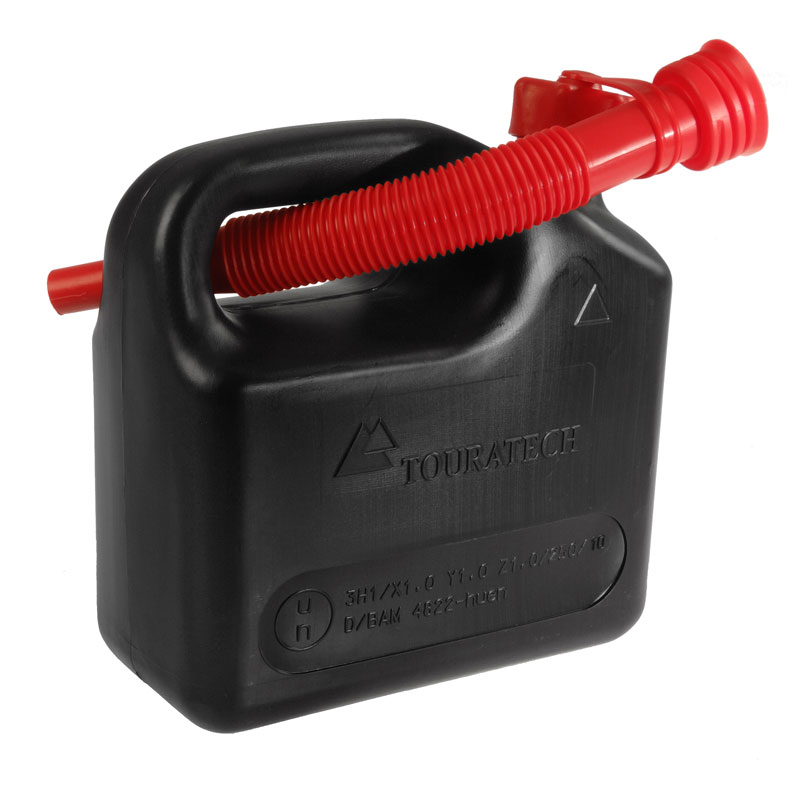 Molded from tough, impact resistant plastic, the Touratech 3-liter (.79 Gallon) fuel can allows you to safely transport the liquids you need for your adventure – such as oil, water, or even extra fuel outside of your motorcycle panniers where liquids belong. The filler neck of the fuel can is plenty large enough for a service station fuel nozzle, and it also comes with a flexible spout for easy re-fueling.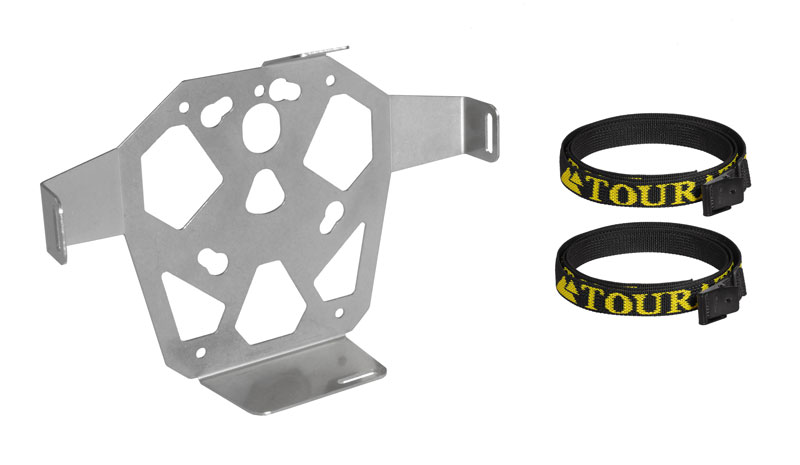 The Touratech Zega Pro 3-Liter Fuel Can Mount is the most secure and convenient way to mount your spare fuel to the outside of your motorcycle panniers or any other flat surface. Made of laser-cut stainless steel, this mount utilizes the proven Touratech "ARNO" straps with their steel buckles to keep your fuel can from coming loose even on the roughest roads. When paired with the Quick Release Base-Plate system, this mount can be quickly and easily removed when not needed.
Touratech 3-Liter Fuel Can, Part # 070-0573
Zega Pro 3-Liter Fuel Can Mount, Part # 050-0859
Zega Pro Quick Release Base-Plate, Part # 050-0830