A group of guys from Touratech and GlobeRiders needed a good excuse to get out of the office. And what better way to escape home and business responsibilities than setting out on a multi-day motorcycle adventure off the beaten path through the rugged and uninhabited land that stretches along the OBDR – the Oregon Backcountry Discovery Route.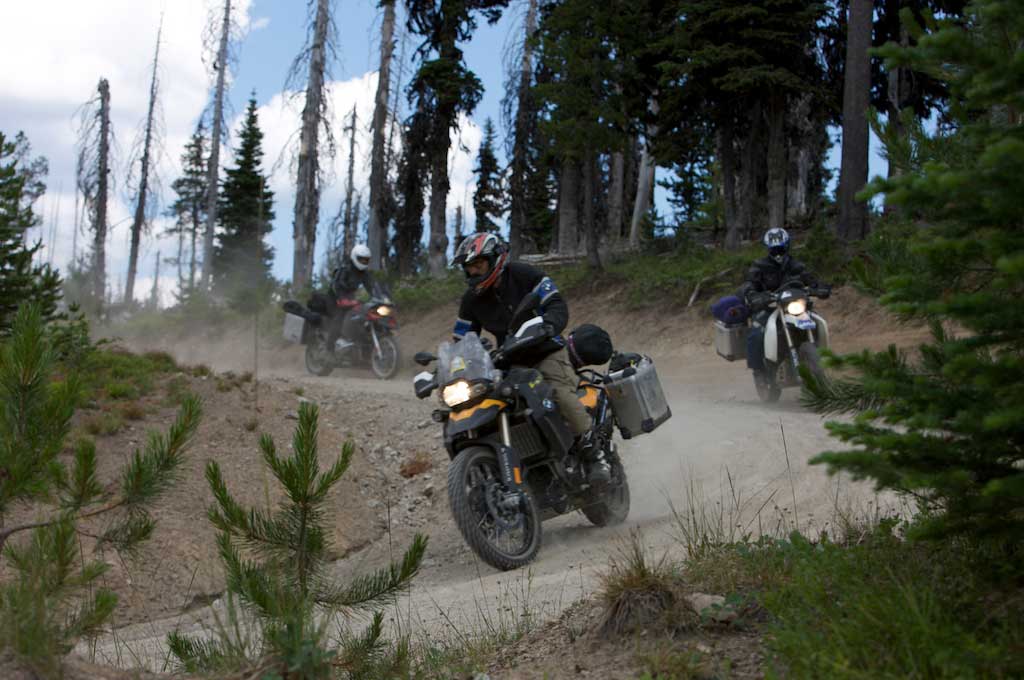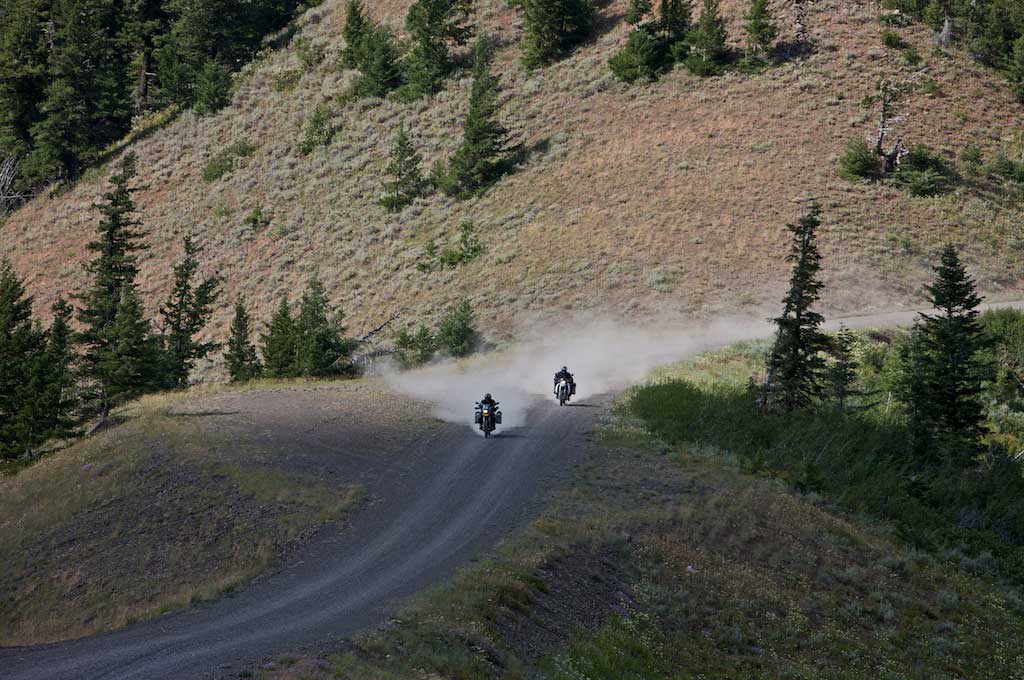 No surprise, the lucky guys – Touratech-USA's Tom Myers and Paul Guillien and GlobeRiders' Helge Pedersen and Sterling Noren – all on BMW's – had the time of their life riding, camping, and filming their adventures in the wilderness.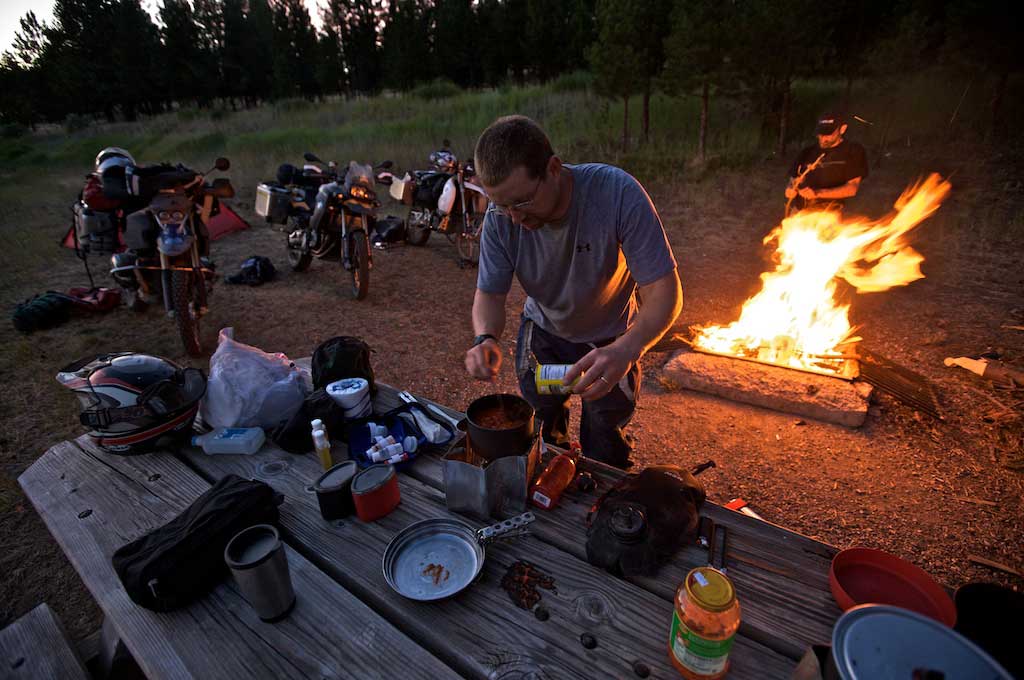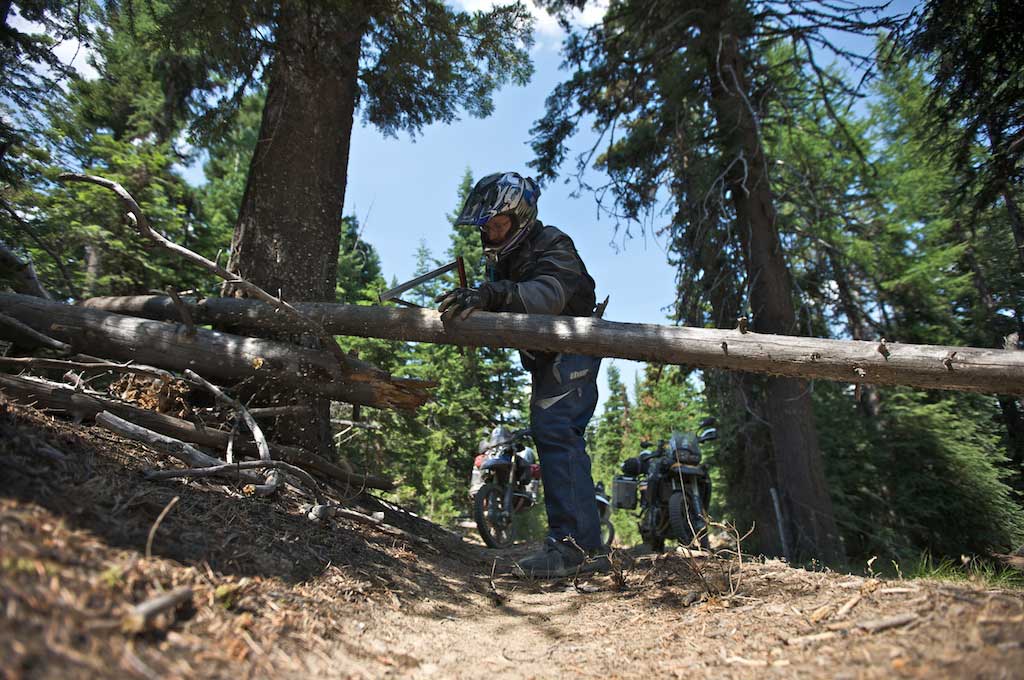 Check out the short film produced by GlobeRiders about the OBDR 2010 adventure at the end of this post.
Read the full article authored by Paul Guillien in the February issue of RoadRunner Magazine.
So what does it take to get ready for backpacking on two wheels? Preparation is essential. First, the pros start with a large list of camping gear (tents, cooking stoves, water filtration systems), clothing, and personal items, and gadgets. They then prep the motorcycles with essential protection items (skid plates, knobby tires, panniers, high capacity gas tanks, cargo wraps, dry bags). And finally, they load the GPS maps, get on their bikes, check out and get away.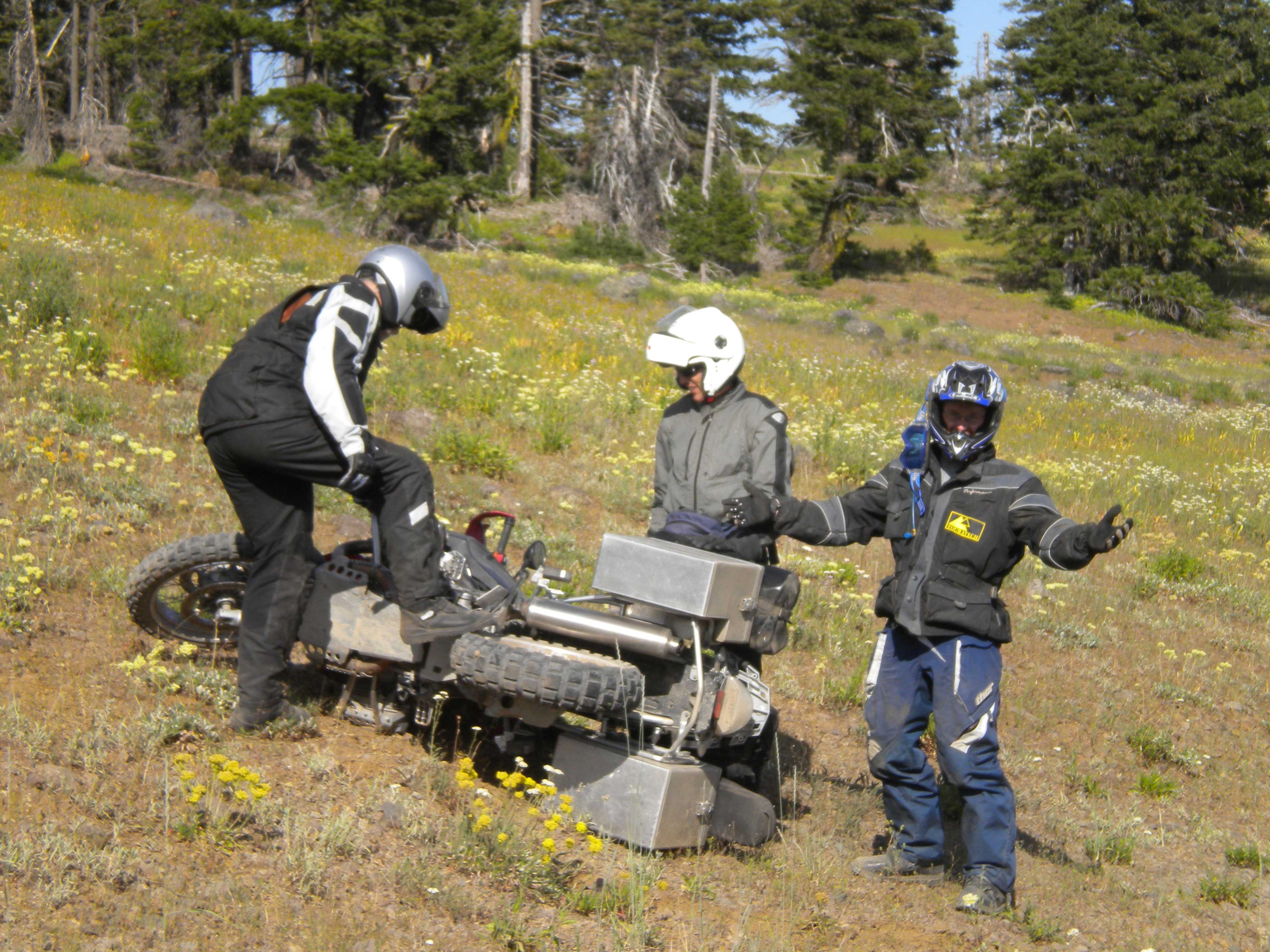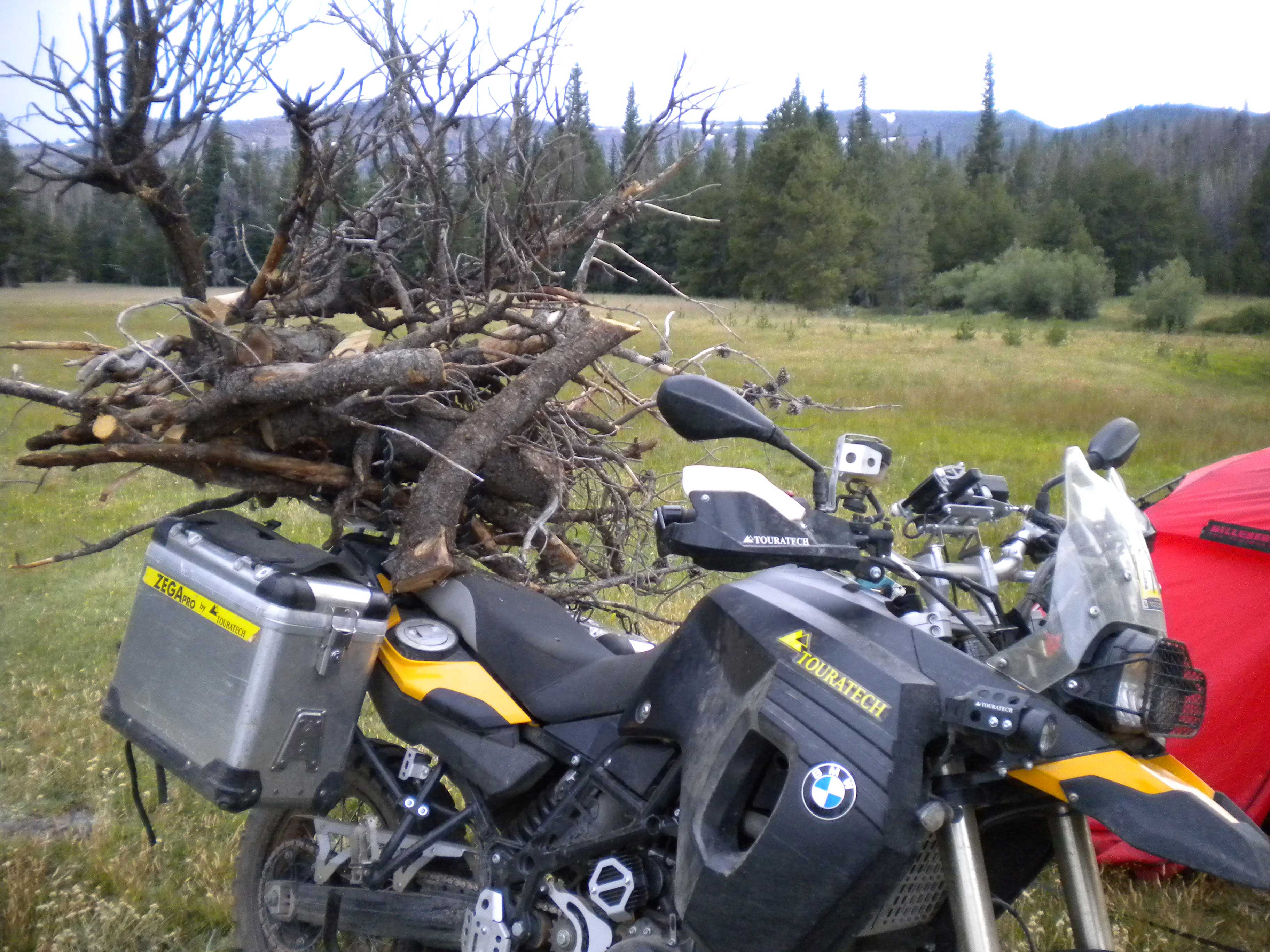 One of the greatest advantages of owning an adventure motorcycle is being able to go riding and camping in the backcountry with just the bare essentials, not knowing where you are going to end up at the end of each day. It is a pure and liberating experience that is always full is surprises and lifelong memories, whether you are going in solitude or with a group of friends.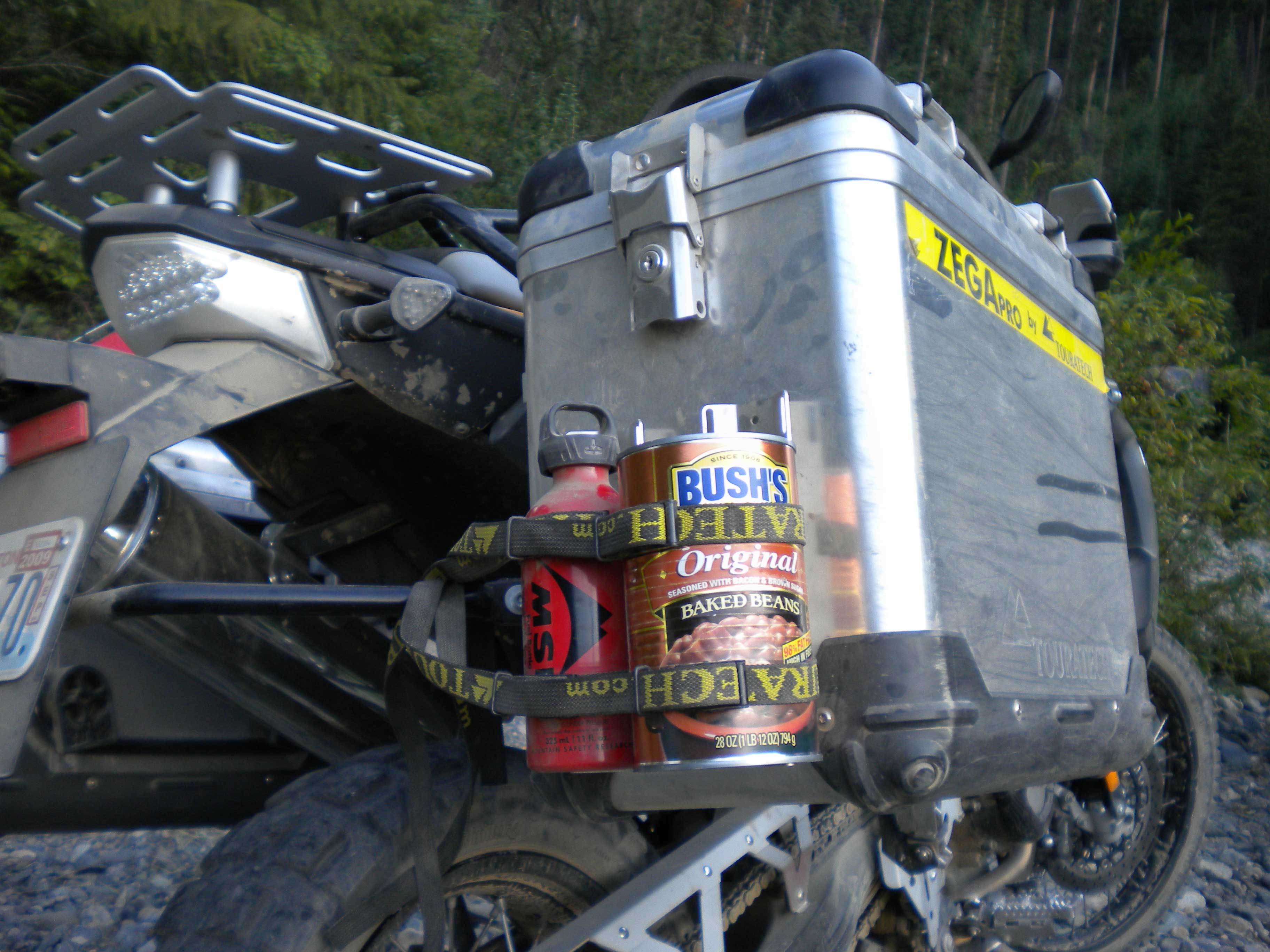 Here, at Touratech-USA/Cyco-Active, we love backpacking on two wheels and have put a lot of effort and consideration into our selection of camping essentials for motorcyclists and adventure riders. Visit our motorcycle camping gear page or call us for ideas and information on the best products for your next motorcycle camping adventure.