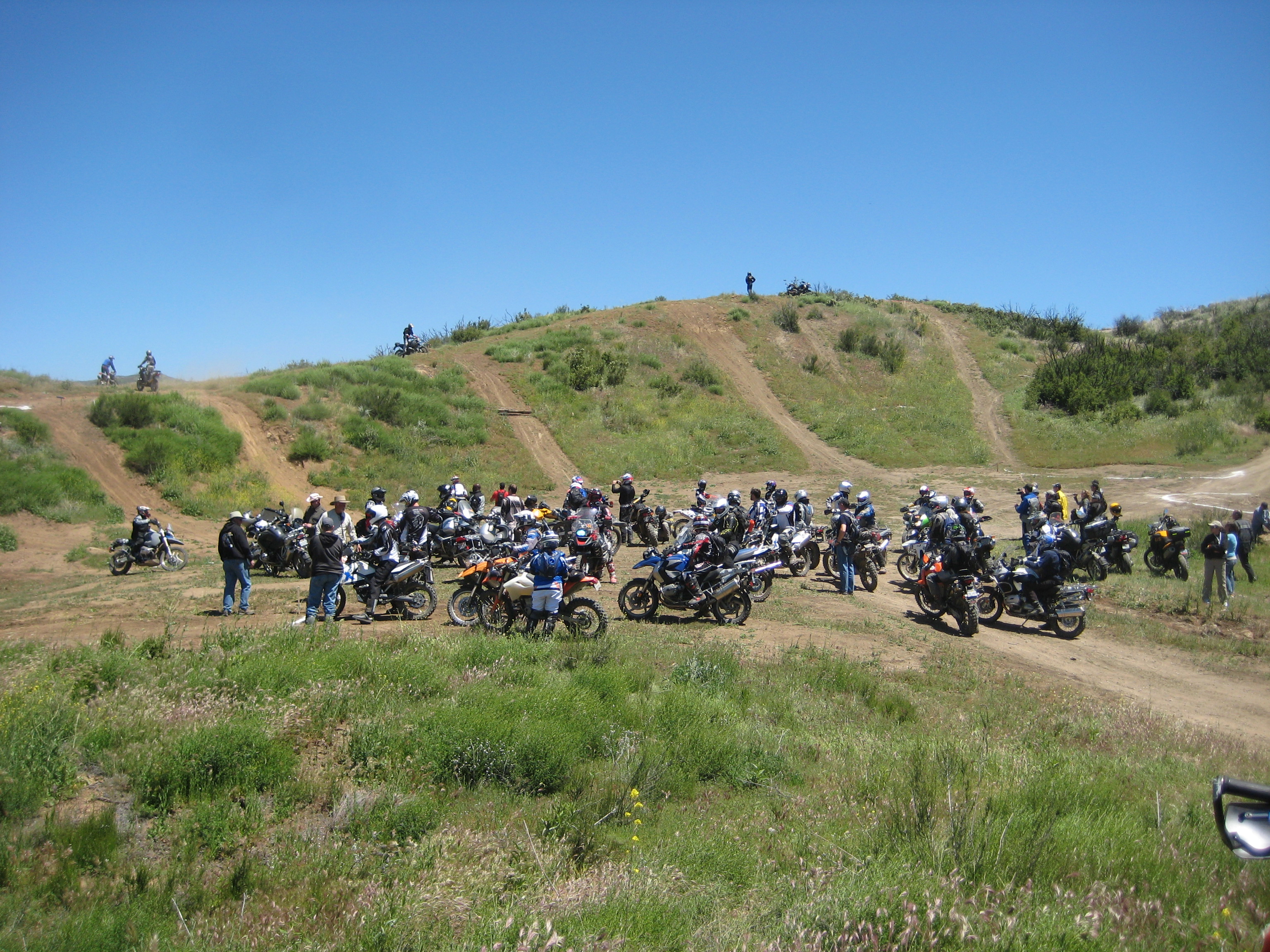 Castaic, CA – (April 30, 2010) Riding his 450 pound BMW HP2 with trials riding precision, Touratech-USA President, Tom Myers negotiated the Adventure Rider Challenge (ARC) course on Saturday with a nearly perfect score to place 1st. Spectators and fellow competitors could not believe their eyes as they watched Myers tackle obstacles such as railroad tie lined hill climbs, deep mud holes, and sand pits effortlessly on the 1200cc enduro bike.
The ARC is a yearly competition produced by Rawhyde Adventures in Castaic, California. This year's event consisted of two segments. The first was the "Renegade Run" which sent three-man teams down a treacherous ravine.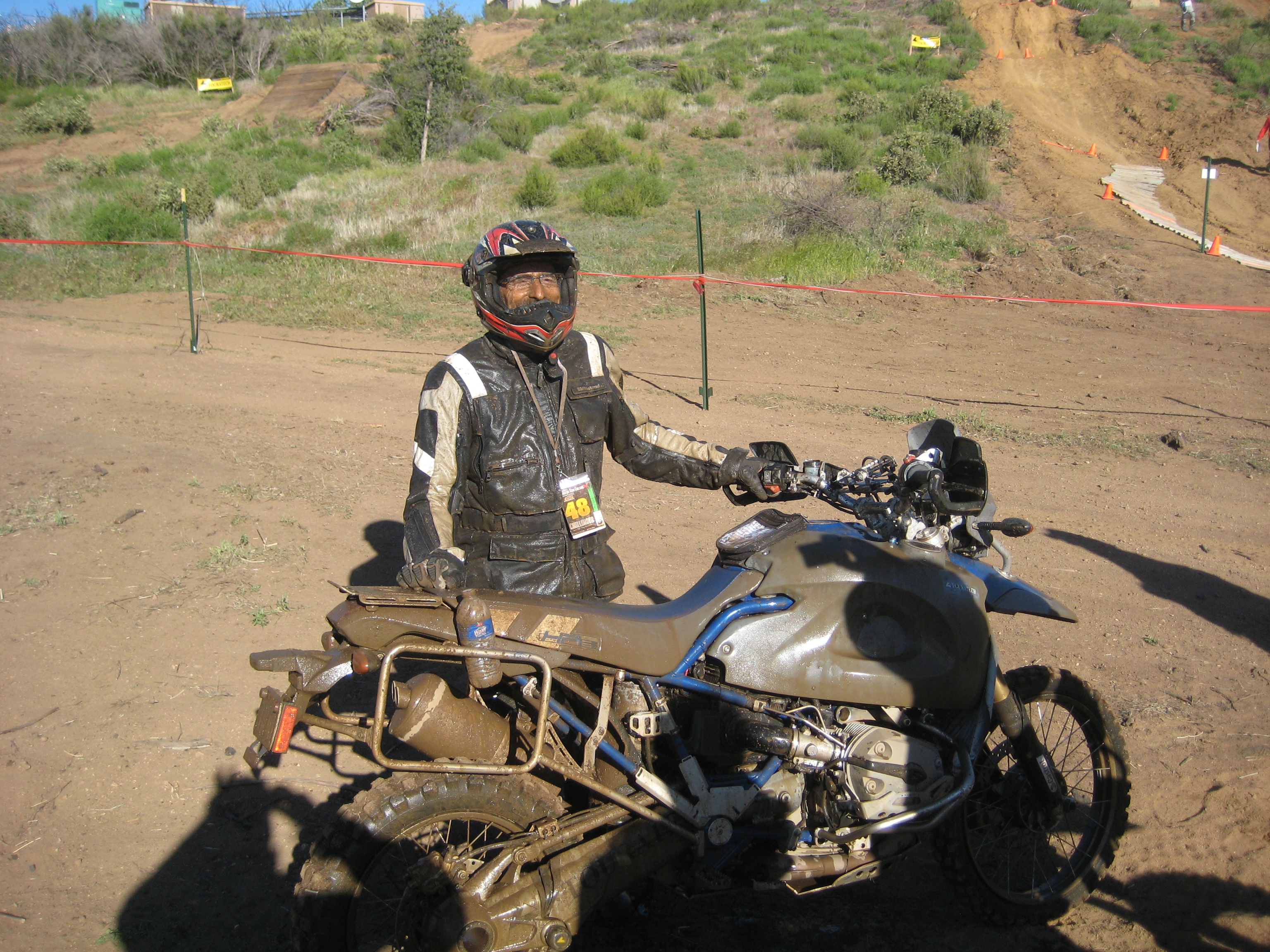 Riders had to make it through to the bottom. Immediately at the finish, they were handed an air rifle, pistol and a bow and arrow, to measure their ability to hold steady on a target after the physically and mentally difficult terrain test. The second segment was a long course with jumps, logs, mud holes, a curved narrow ledge, elevated, curving bridges, sand pits, and other obstacles to test just about every type of terrain that an off road rider might encounter. Each test in this segment was scored by judges, with point losses for hitting cones, leaving the course, falling, especially counting every "dab" or every time the rider touched a foot on the ground. In the first run, Myers dabbed only once and knocked over three cones. In the second round, he dabbed once and hit no cones, a feat that astonished the course designers.
"The course designers created a test track that almost every entrant could at least finish, but how you rode these sections was scored to find out who could do it the cleanest. I've been spending a lot of time on trials bikes lately, and I always try what I can on the big BMW, and in this case it worked out good."
– Tom Myers, President, Touratech-USA, 2010 ARC Champion
Winning the first place position in the 2010 ARC, Myers qualified in the top 20 to compete in the next day's event: the BMW GS Trophy Challenge. In this event, a nearly perfect first run was tempered by a couple falls in the second run, which resulted in being chosen as one of the alternates for Team USA in the upcoming International GS Challenge in South Africa.