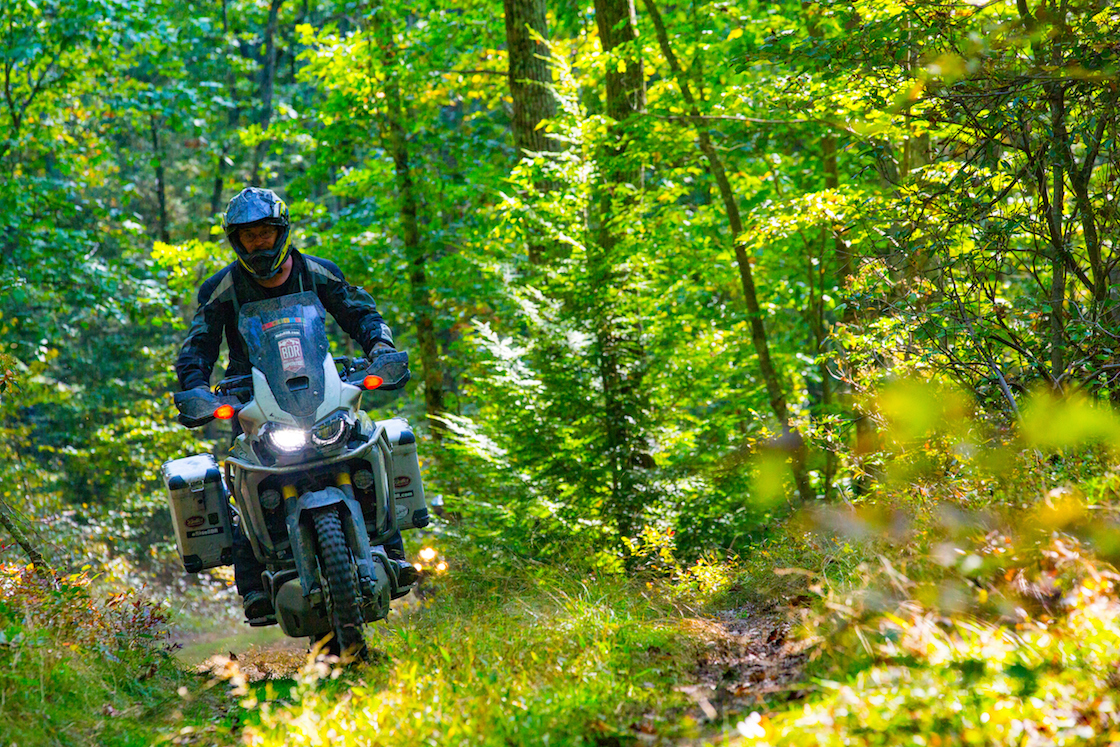 Touratech is proclaiming August 2018 as MABDR MONTH! When the Mid-Atlantic Backcountry Discovery Route was introduced in spring 2018, the reception it received from riders in the region, and across the USA was amazing. Touratech-USA has been a supporter of the BDR's since the beginning and is going to be sending a team to explore the MABDR in August and encouraging other riders to do the same!
The MABDR Month team will be spearheaded by GS Trophy competitor, and Touratech Ambassador, Jocelin Snow. She'll be joined by expert ADV riders Matt and Brayde Willson, Kimmo Lassilla, Bill Whitacre and Tiberio Esparza.
The team will be posting images and video throughout their adventure!
"I'm so excited to ride the Mid-Atlantic BDR. I know it's going to be beautiful and challenging and I can't wait to ride with this team." – Jocelin Snow, GS Trophy Mongolia Team 2018
In July, Touratech-USA and ADVMoto Magazine will provide five points of interest along the MABDR for riders to photograph themselves and their motorcycles and post on Instagram using #mabdrmonth.  Each rider that shares images of all five points between August 1 and August 31, 2018 will receive a commemorative t-shirt. They'll also be eligible to win the Grand Prize!
The eligible #mabdrmonth photo with the most total "likes" will win a grand prize package from Touratech-USA (Aventuro Carbon 2 Helmet) and ADVMoto (Wolfman Hydration Backpack) . Second and third place prizes will be awarded for second most total likes and a judge picked best overall image. Detailed prize information will be released before the end of July 2018.
Touratech is very excited to be working with the team at ADVMoto Magazine to promote MABDR Month. Please check the links below for more details, but most importantly, have a safe and fun ride!
HERE ARE THE FIVE POINTS OF INTEREST.
Each rider must post an image of themselves using #mabdrmonth at each of these five locations to receive the MABDR Month t-shirt and qualify to win the Touratech and ADV Moto Magazine prize package.