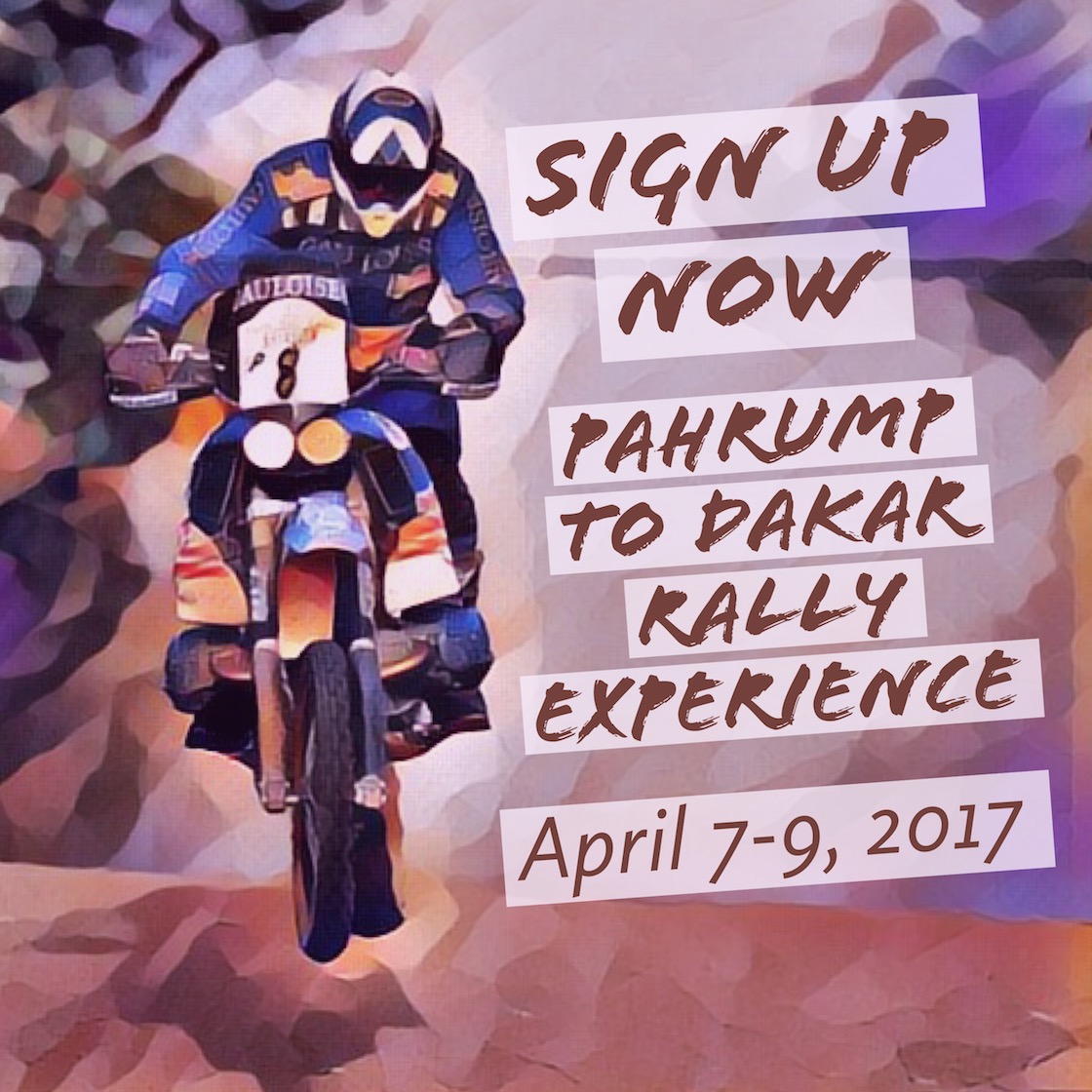 Danny LaPorte, Jimmy Lewis and Chris Blais have joined together to bring rally raid fans a Dakar-like experience in the deserts and dunes of Nevada and California.  America's three top Dakar competitors will teach navigation, tell stories and give you a rally type experience.
This event is open to participants on dirt bikes, dual purpose bikes, adventure bikes, UTVs and even cars.  You will get a chance to navigate rally tracks and learn some of the secrets to successful mapbook navigation and rally racing. The event will base out of JLR Off-Road training in Pahrump, Nevada and bivouac with an overnight stay at a remote location.  Most meals will be catered and an "airplane box" will be transported for riders on motorcycles.
Pahrump To Dakar is a multi-day rally experience where you will get to learn the ins and outs of mapbook-style rally navigation and get to try your hand at some sample stages in a non-speed, non-competitive environment.